Ford Nigeria Sponsors Driving Skills For Life Training In Nigeria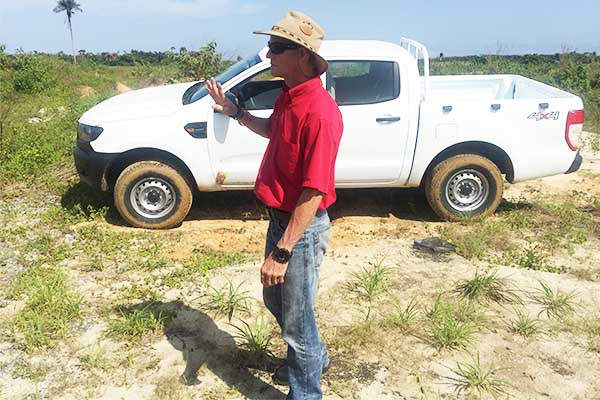 Driving Skills For Life (DSFL) is a yearly training sponsored by Ford Motor Company and its Nigerian distributor, Coscharis Motors.
It's a 2 day programme organised to equip Nigerians with proper driving skills as well as safety tips.. through members of the Nigeria Auto Journalists' Association (NAJA) who were in attendance. So when next you read some safety tips on AutoJosh, I probably learnt them from DSFL.
The training had both theory and practical.. During the practical section, each participant had the opportunity to test drive and experience the extreme off-road capabilities of the four wheel drive Ford Ranger on different terrains.. We also had a first hand experience of the Anti-lock Braking System (ABS) in the Ford Figo at speeds ranging from 60-100 km/h.
The most challenging part of the training was the drunk-driving simulation. All trainees drove the Ford Focus with drunk-driving goggles which made it seem like we were driving under the influence of alcohol. Sincerely, i really wonder how people manage to drink and drive.
See Related Post: 4 Reasons You'd Love The Ford Ranger
According to Mr Abiona Babarinde who is the General Manager – Marketing and Corporate Communications, at Ford/Coscharis Motors, "Against this background, Ford is very pleased to be able to offer its proven road safety tool in the form of the Driving Skills for Life programme"
"This time around we are concentrating in working with the local motoring journalists and we trust they will transfer all their learnings on the DSFL course to their readers and viewers to spread the importance of safe driving and road safety."
The Driving Skills For Life was launched in the 2003 in United States of America, since then, the training has been adopted in several other countries all over the world. The programme is aimed at providing information and improving driving skills in prospective and existing drivers.. in order to ensure a safe environment for humanity.
Note: Don't drink and drive, it's no fun in anyway..