Formula 1 Champ Lewis Hamilton Bags £2.2m Mercedes AMG Project 1 For His Dad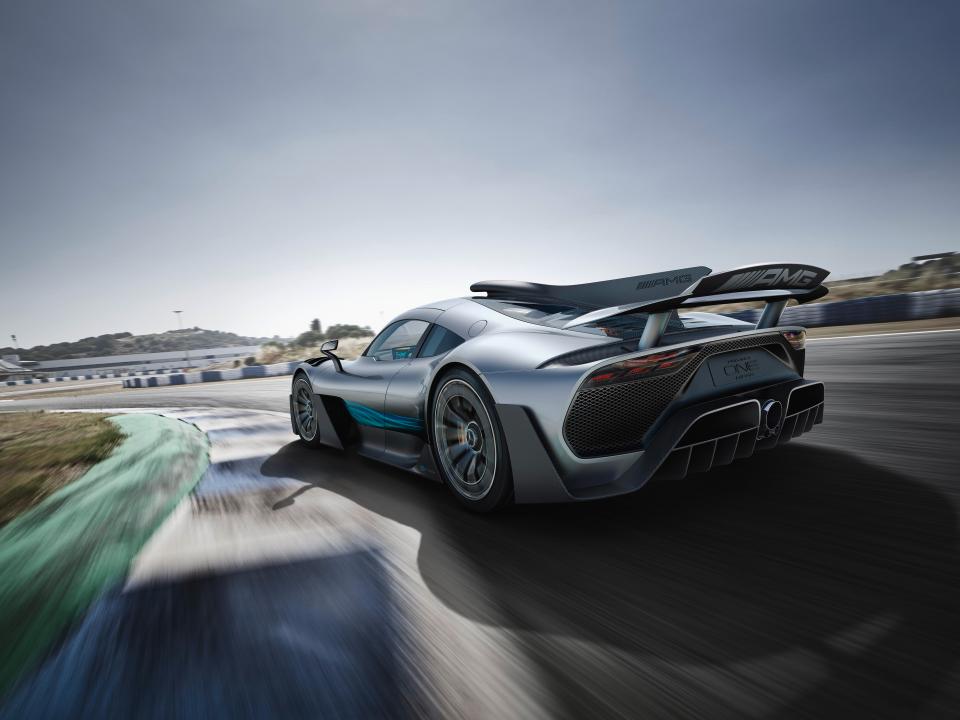 His dad Anthony worked three jobs to fund his boy's early career.
Well, now he's finally returned the favour and paid him back big time.
Lewis has bagged two of these Mercedes-AMG Project One hypercars,a cool £2.25million each— one for him and one for his dad.
Project One is Merc's 1,000hp F1 car for the road.It has the same F1 engine as Lewis' Sunday race car built in the UK at Brixworth and can do 0 to 124mph in less than six seconds.
It red lines at 11,000rpm, just 2,500 down on the F1 car and has a top speed "in excess of 217mph".
The 1.6-litre V6 turbo uses four electric motors — two of them to drive the front wheels, making it all-wheel drive and it can run for 16 miles on pure electric.
Project One also uses F1 tech like KERS (kinetic energy recovery system) to store power and boost acceleration.
It has a F1-style air intake on the roof that blends into a giant "shark fin" at the back.
Key facts: Mercedes-AMG Project One
Price: £2.25m
Engine: 1.6-litre V6 from F1 car with four electric motors
Power: 1,000hp
0-124mph: 6 secs
Top speed: 217mph
Electric range: 16 miles
All 275 cars built to celebrate AMG's 50th anniversary are sold out and the first customer cars will hit the road in 2019.