Funke Akindele Poses With 'Omo Ghetto-themed' Convertible VW Beetle 'Ijapa' As She Turns 43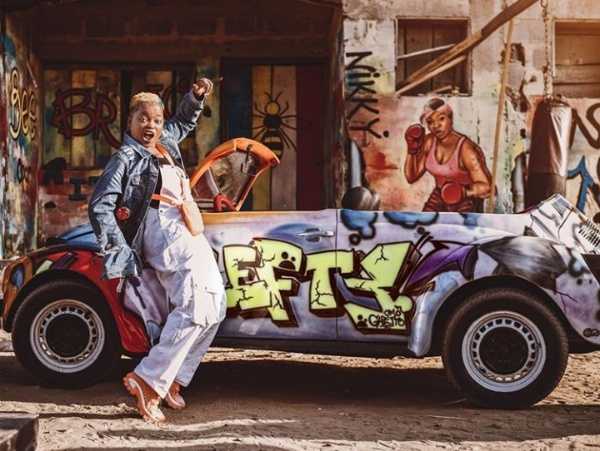 Veteran Nollywood actress, Funke Akindele, poses with 'Lefty Omo Ghetto-themed' convertible VW Beetle to celebrate turning 43 years.
Popular Nollywood actress, Funke Akindele, popularly known as Jennifer, on Monday celebrated her 43rd birthday in style. The young model and television personality was born on 24 August 1977.
To celebrate the special day, the movie star took to her Instagram page to share some gangster-themed photos with her fans.
In two of the photos, Funke was seen posing like a gangster with a 'Lefty Omo Ghetto-themed' convertible Volkswagen Beetle.
She tagged the photos with :
"#leftyomoghetto eleniyan!!! Person wey know person!!! Happy birthday omo Ye mi!!!"
"Happy birthday #leftyomoghetto E no go sour for you lailai! Paro lo!!
Anticipate."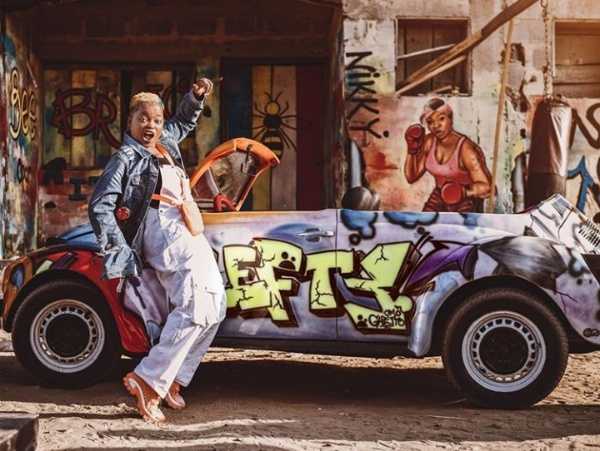 Earlier this year, Funke said Naira Marley will make a guest appearance in her upcoming movie, 'Omo Ghetto the Saga'.
The upcoming movie is the latest installment of her 2010 hit movie 'Omo Ghetto'. In the movie, Funke she played the dual role of Ayomide and Lefty.
The Volkswagen Beetle 
The iconic Beetle, popularly known as Ijapa (Tortoise), is one of several cars that ruled the Nigerian highways in the 70s and 80s.
Ijapa was a favourite amongst teachers, civil servants and the average middle class Nigerian citizenry.