General Motors To Invest Almost $1Billion Into Small Block V8 Engine Production And EV Components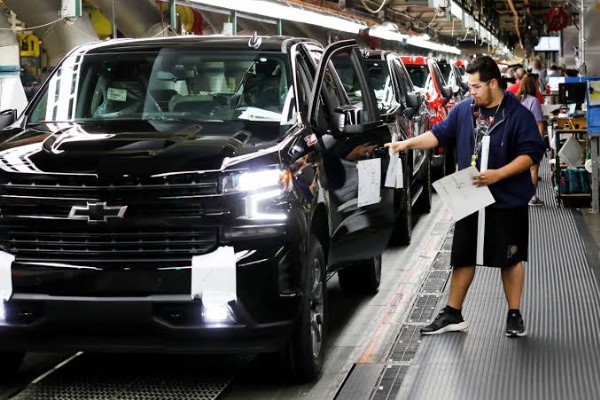 General Motors said it was investing $918 million in four U.S. plants for V8 engine production and electric vehicle components. The largest U.S. automaker has a two-prong strategy to ramp up EV production while continuing to invest in its current gasoline-engine vehicles that account for the vast majority of profits and most of its U.S. vehicle sales.
"Today we are announcing significant investments to strengthen our industry-leading lineup of full-size pickups and SUVs by preparing four U.S. facilities to build GM's sixth generation Small Block V8 engine," said Gerald Johnson, GM executive vice president of Global Manufacturing and Sustainability. "These investments, coupled with the hard work and dedication of our team members in Flint, Bay City, Rochester, and Defiance, enable us to build world-class products for our customers and provide job security at these plants for years to come."
The investments bolster GM's U.S. manufacturing operations, which include more than 50 assembly, stamping, propulsion, and component plants and parts distribution centers nationwide.
It also highlights the company's commitment to continue providing customers with a strong portfolio of ICE vehicles well into the future while continuing to accelerate its transformation to an all-electric future.
GM's current fifth-generation small-block family was launched in 2013 and includes engines like the LT2 6.2-liter V8 that debuted in the C8 Chevrolet Corvette Stingray, as well as the LT5 supercharged 6.2-liter V8 that powered the C7 Corvette ZR1. Models from Cadillac and GMC also use the same engines as well.
No details on the sixth-generation small-block were mentioned during Friday's production announcement, although there are rumors we might see a return of some form of fuel-saving cylinder-deactivation technology.