General Motors Overtakes Toyota As American's Best-Selling Brand For 2022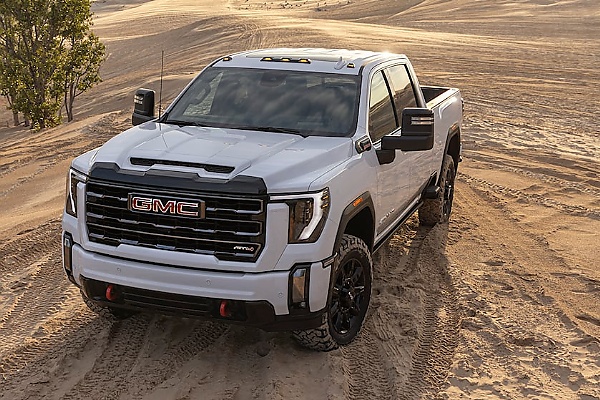 General Motors reclaimed its U.S. best-selling brand crown from Toyota as the Detroit automaker eked out a slight gain in annual U.S. vehicle sales despite supply chain problems.
The American automotive giant was spurred on by substantial fourth-quarter sales amounting to 623,261 vehicles, up 41% year-on-year. The fourth quarter push also put GM at the number one sales spot in the US ahead of Toyota, which sold 2,108,458 units (down 9.6% from 2021).
134,726 of those sales came from Cadillac (13.9% increase), Chevrolet accounted for 1,518,048 (5.6% increase), and 517,649 were from GMC (7.3% increase). Buick was the only brand to decline, with 103,519 units, a massive 42.4% drop.
"GM is carrying strong momentum in North America into 2023," said Steve Carlisle, GM Executive Vice President and President for North America. "We see opportunities to grow our EV market share with nine all-electric models on sale, expand our truck leadership with four new Chevrolet and GMC heavy-duty and midsize pickups, and win new customers with the affordable and stylish 2024 Chevrolet Trax, which is the best entry-level vehicle we've ever built."
Toyota, meanwhile, declined pretty much across the board, citing continued parts shortages that forced it to adjust its production plans downward throughout the year. The Toyota brand was down 9 percent, and the Lexus luxury brand was down 15 percent. The only high-volume model within Toyota's portfolio that gain sales compared with last year was the Tundra full-size pickup, which recorded 104,246 sales, an increase of 27 percent. The RAV4 compact crossover was Toyota's top seller, with 399,941 units sold, a 2 percent decrease compared with 2021.
Global sales in 2022 aren't yet available from either brand. In 2021, Toyota was the world's largest automaker with total deliveries of 10,495,548 vehicles.