Georgina Rodriguez Looks Stunning As She Poses In Ronaldo's N856million Bugatti Veyron (Photos)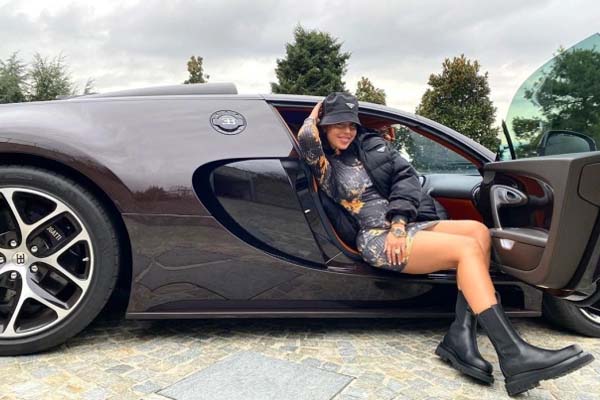 Ronaldo's partner Georgina Rodriguez delivered a stunning look again in the recent picture. 
The stunning brunette was spotted posing in the passenger seat of Ronaldo's £1.7m Bugatti Veyron.
The Bugatti Veyron is actually worth millions of Naira. The striker purchased it after he won Euro 2016.
The partner of Christiano Ronaldo, A Portuguese star, Juventus striker, and the world's best football player, Georgina Rodriguez delighted her fans with an amazing look in a stunning photo recently released on her social media page.
The photo showed her sitting down in the front passenger's seat of Ronaldo's Bugatti Veyron, one of Ronaldo's fleet of cars.
The 26-year-old flashed her fans with her leggy display when she exited the car as she wore a coat valued at £4500.
Additionally, The Argentine wore a diamond ring on her wedding finger amid speculations that she and her lover Cristiano are already engaged.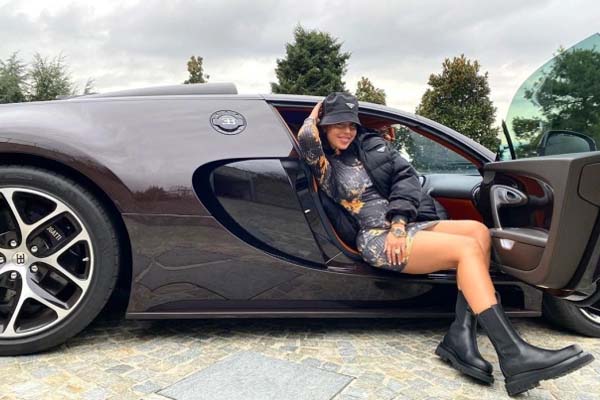 Ronaldo's Bugatti Veyron was bought at £1.7million equalling about N856Million in Nigeria. He bought this back in 2016 as a celebration of his triumphant victory in the euro tournament.