Ghanaian Student Builds Sports Car With Gullwing Doors, Cruises To School With Classmates To Show It Off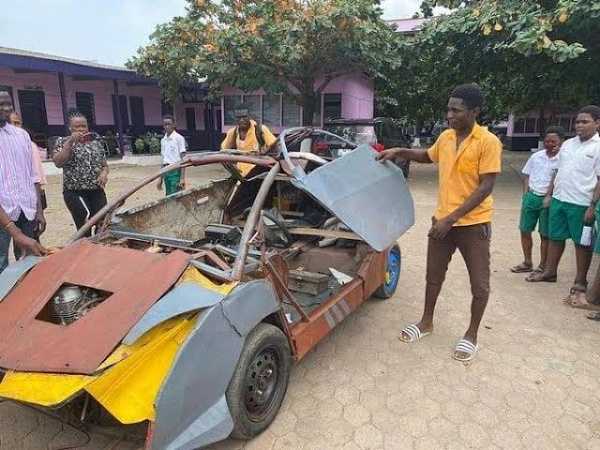 Young Ghanaian JHS 3 student cruises to school with his friends to show off his locally-made Lamborghini-inspired sports car.
The build isn't complete yet, but it boasts a eye-catching upward-opening gullwing doors; and an engine powerful enough to make it move.
A young student's dream of owning a multi-million Naira Lamborghini supercar has became a reality after spending months using scrap metals to replicate the sports car.
In a video posted on social media pages, the young Ghanaian JHS 3 student, who obviously could not afford the Italian sports car, was reported to be on his way to school to show off his front-engined creation.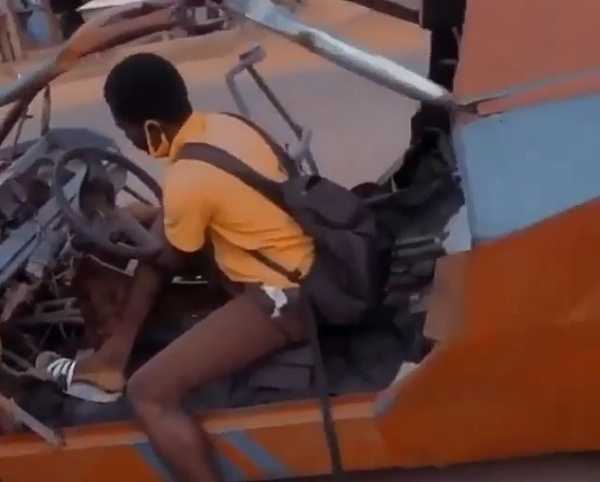 Video
The 18 year old, named Kelvin Odartei, was seen starting and revving the engine, as his classmates rush to join him in his ride, while heading to school to write their final papers in the ongoing national exam.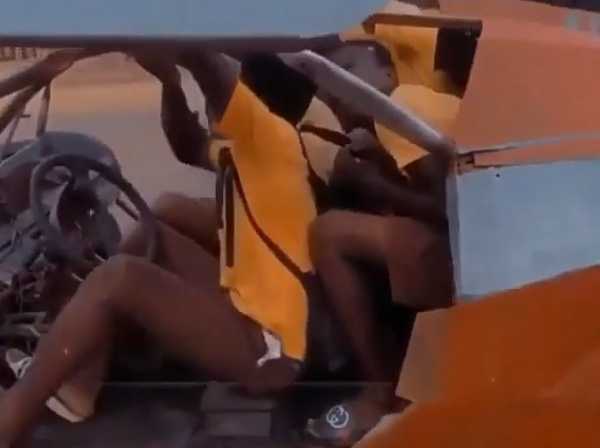 Even though the build is in skeletal form and not complete yet, it still boasts an eye-catching upward-opening gullwing doors. Its engine is also powerful enough to make it move.
A similar Lamborghini-inspired creation was reported months. Two supercar lovers, a professor and his 11-year-old son's, spent 18-months and just ₦7.2m to build a ₦144m Lamborghini Aventador.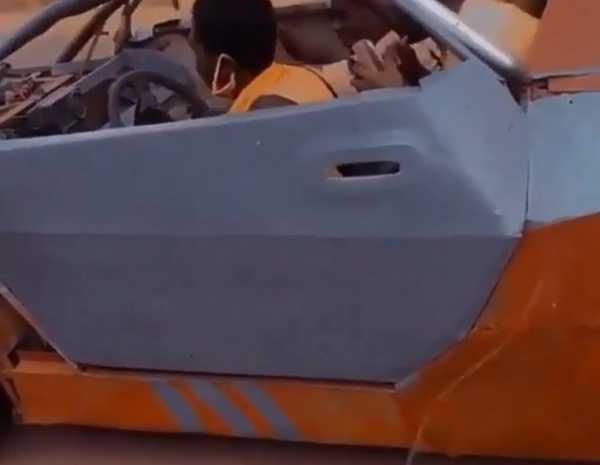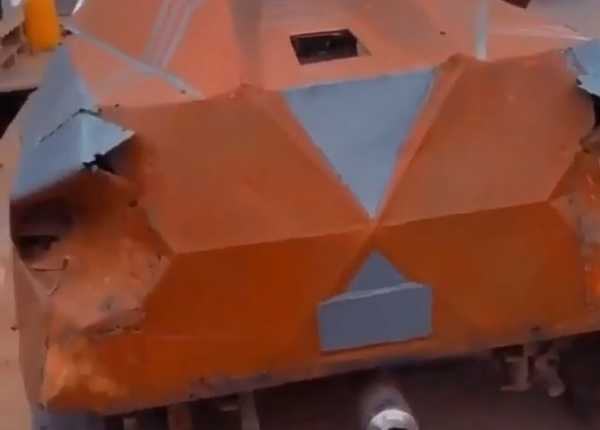 The impressive supercar boasts a 2003 Chevrolet Corvette LS1 V8 engine and two turbochargers and inverted Porsche 911 transaxle. Other features includes genuine Lamborghini parts, including windows, lights and windscreen wipers.
What Do You Think About The Locally-made Lamborghini-inspired Sports Car With Gullwing Doors?