25 Year Old Unveils Nigeria's First Carbon Fibre "Bennie Purrie" Sports Car That Has Gullwing Doors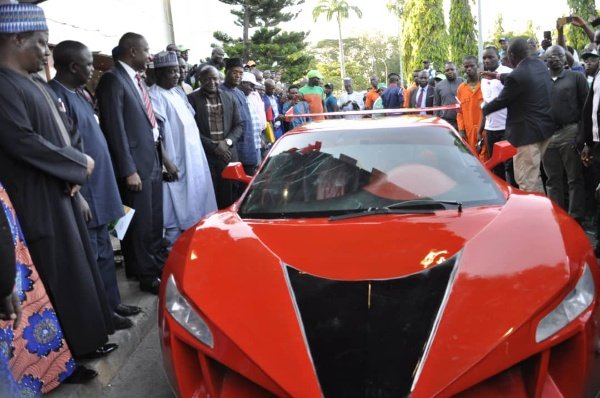 •Bennie Autos has unveiled Nigeria's first carbon fiber sports car named the Bennie Purrie.
•Production version that can rival popular sports car will be available in two years time.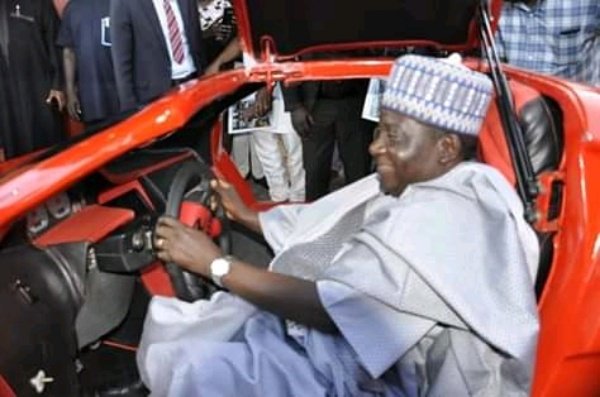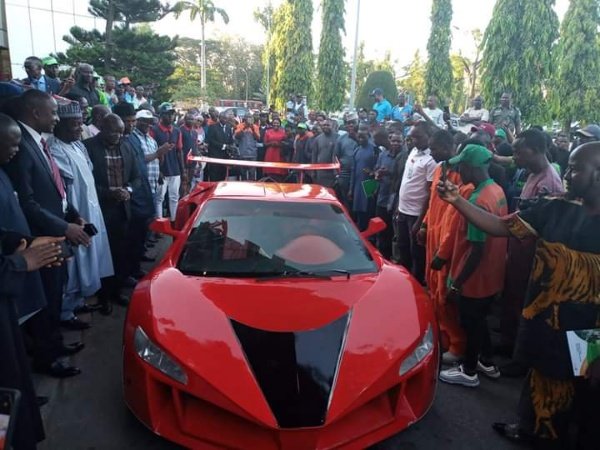 This one-of-a-kind car is not an Italian-made Lamborghini or Pagani sports car
Nigerian automaker, Bennie Autos, on Thursday unveiled a locally-made carbon fiber sports car named the Bennie Purrie.
The brain behind this one-of-a-kind sports car is 25 year old CEO of Bennie Technologies Ltd, Jerry Isaac Mallo.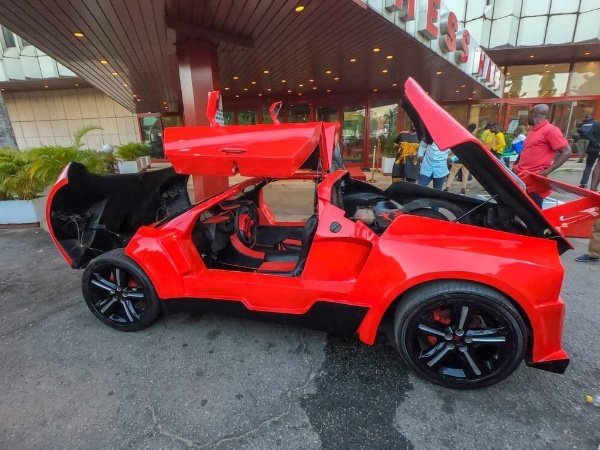 Yesterday, we unveiled Bennie Purrie. This is just the beginning.#madeInNigeria#NigerianYouth#BennieAutomobile#madeInJos pic.twitter.com/YN154UPu3f

— Jerry Mallo (@jerry_mallo) November 29, 2019
His machine design, fabrication & manufacturing company, specialises in producing agricultural equipment.
Speaking at the launching, held at Transcorp Hilton in Abuja, Mallo said that the sports car is the first of many more innovative products he will be making.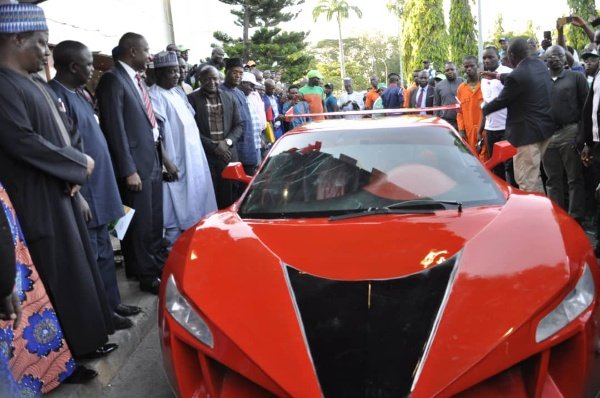 The Fabrication Engineer said he was  inspired to build the sports car because Nigeria and Africa is a very big market for luxury vehicles. He added that the resources to build the sports car is readily available in Nigeria.
Mallo said Plateau State government under Simon Lalong has been very supportive. He stressed that the governor was the chief unveiler of his newest invention.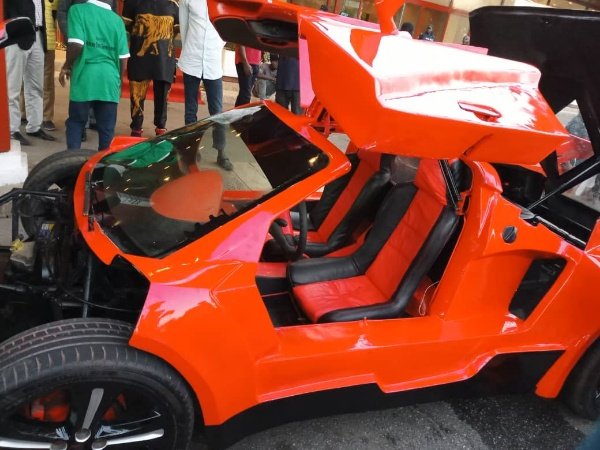 Plateau ingenuity and innovation on the rise as Governor Lalong's support for young entrepreneurs yield more results. Gov. Lalong unveiled the BENNIE PURRIE, a sports car manufactured by Jerry Mallo of Bennie Agro & Automobile Technology Ltd. pic.twitter.com/bLv7VB3IiV

— Government of Plateau State (@PlStateGovt) November 28, 2019
According to him, it was the Plateau State government that organised the unveiling of Bennie Purrie sports car.
About The Maker
Jerry Mallo who was born in Jos, Plateau State. After graduating from the University of Hertfordshire, he had offers to work in the UK automobile industry. Instead, he chose to return to Nigeria to produce farm equipment because his parents were farmers.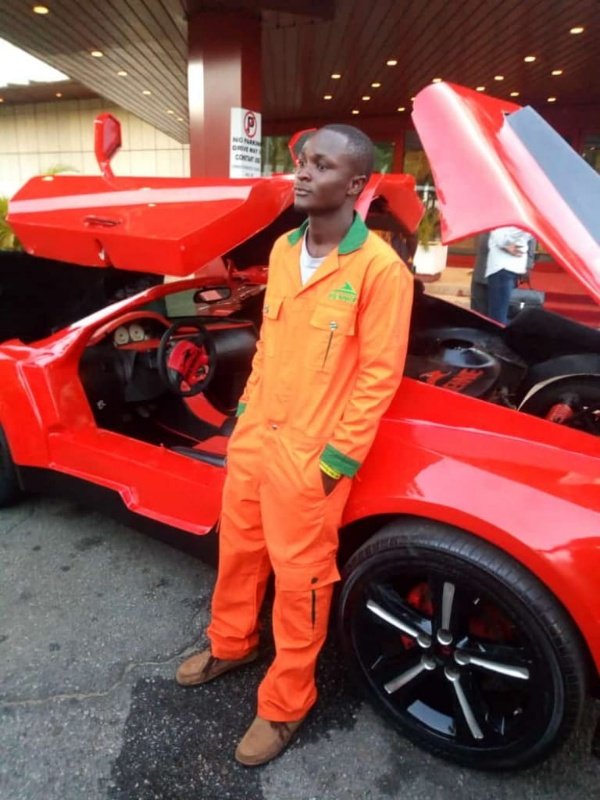 About The Car, Bennie Purrie
The body of  Bennie Purrie is made of carbon fibres. This flexible fabric-like material is stronger and lighter than today's steel and aluminum parts.
The two-seater sports car has a Gull-wing doors. This special door was pioneered by the 1952 Mercedes-Benz 300SL race car.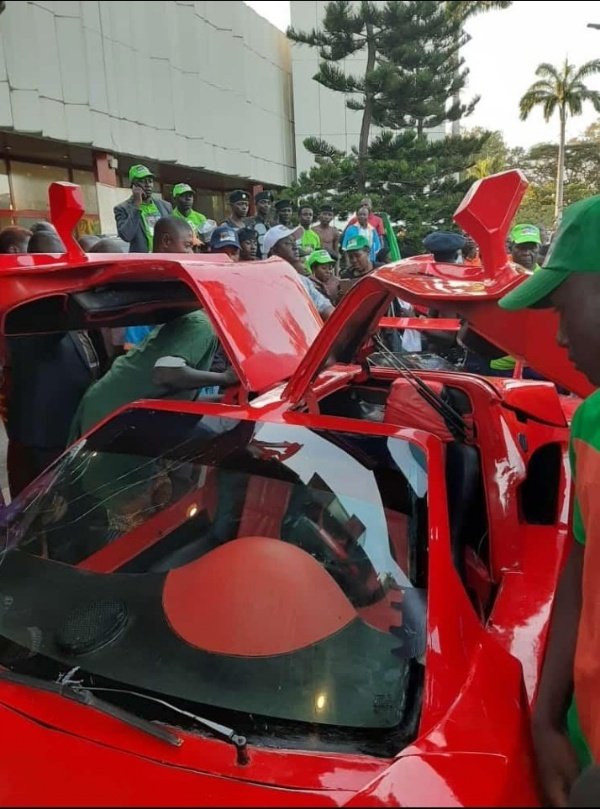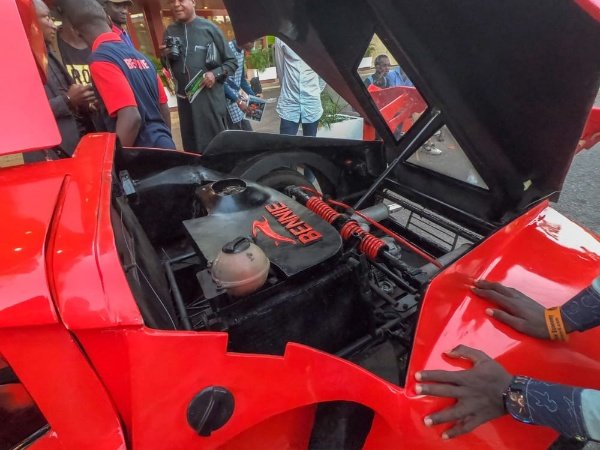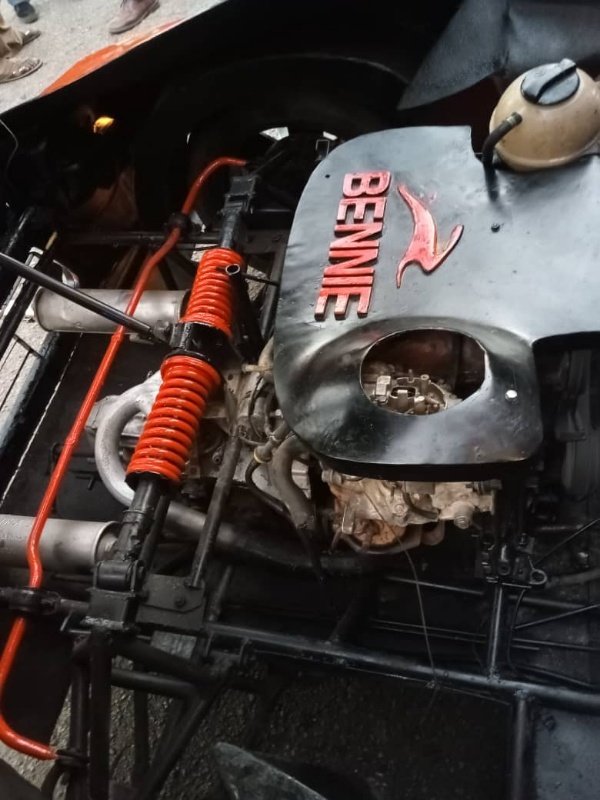 Powering this prototype car is a 2.0 litre engine car that pumps out 130 big horsepower. This engine allows that car to go from 0 to 120km/h in 12 seconds.
Mallo plans to improve on its specifications, saying "there is big room for improvement and we won't stop till it gets better".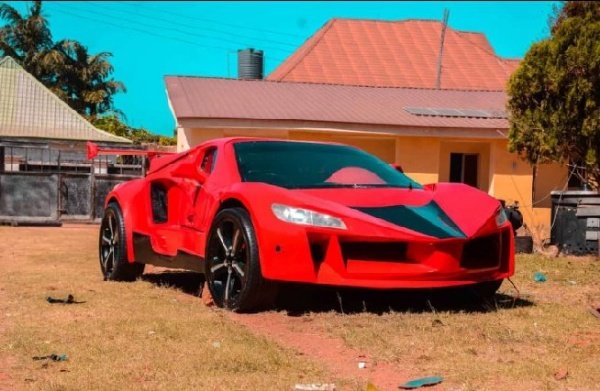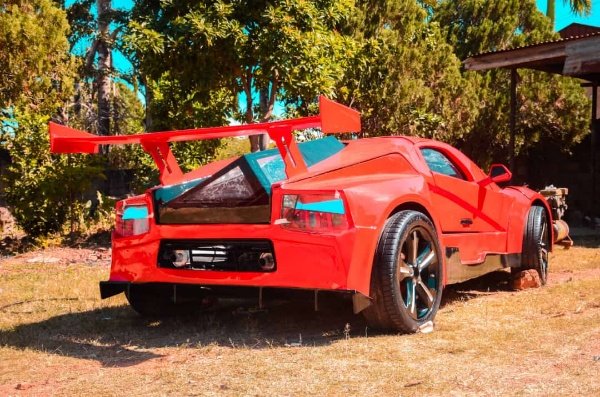 Customers who desire to buy this sports car might have to wait for two more years when Mallo plans to unveil a production version that could one day rival popular sports car.
What Do You Think About This Made-in-Nigeria Sports Car?