The Site Of This Destroyed Chevrolet Corvette C8 Is Terrible (Photos)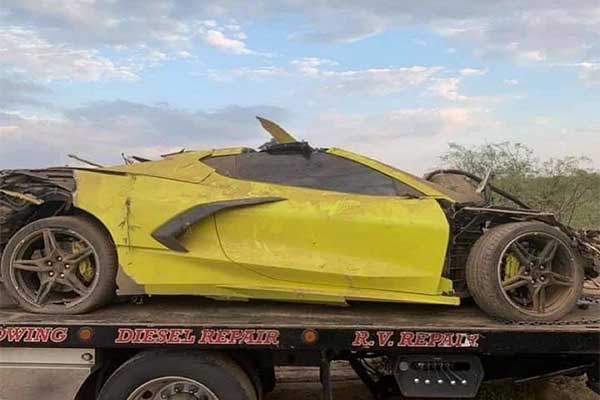 The Chevrolet Corvette C8 is an amazing sports car but of recent the rate of accidents that occurs to the car is disturbing. It is now becoming a popular site and the car is barely a year in production. The latest victim is this yellow coloured model which is in a terrible state. The sports car will no doubt be sent straight to the scrapyard. Given how bad the damage is, we doubt a single part of it can be salvaged and sold.
Every part of the Corvette has been completely destroyed including the front. The wheels are not spared as they are folded into the structure. The rear is also largely unrecognizable with the fascia missing and the engine cover broken. From the looks, it seems that the car somersaulted several times after spearing off the road. No information to what caused the crash as it seems it was travelling fast but not breaking the speed limit.
The occupants of the car were not seen and no one knows who they are or if they escaped the crash or not. That remains a mystery but the fact that this accident is serious and for the car to be completely unsalvageable is disturbing.