BBC England Visits Innoson To Begin Documentary On Its Manufacturing Progress (Photos)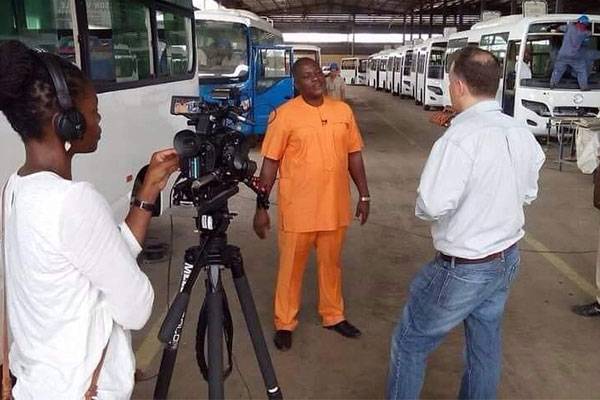 Innoson Vehicle Manufacturing has been a convener of many developmental and philanthropical contributions to many bodies in Nigeria. Recently, the British Broadcasting Corporation (BBC) began a documentary about its manufacturing progress.
The documentary will also review the manufacturing progress of the $4.7m order made by Sierra-Leone.
The international media platform will document the progress of the local manufacturer. They will also broadcast it to the world on their platforms.
This is good news for Innoson Motors because millions of people around the world will now know about the automobile company. This might invariably increase sales and partnerships.
Recently, their contributions to society were noted by the President of the Federal Republic of Nigeria. Also, President Muhammad Buhari directed public agencies to patronize the local manufacturer due to its contributions to society.

The Nigerian Army had recently bought more than 200 armored vehicles from Innoson. The Federal Road Safety Corps also bought about 77 Hilux vehicles for their operations. That's not to talk of many partnerships they have been getting from many other high classed companies. 
Furthermore, Sierra Leone recently ordered vehicles worth $4.7m from the company. Obviously, this has caught the attention of the BBC to come to document their manufacturing progress.
This news was therefore posted online and different opinions were gathered as to what the motive of BBC was to have carried out this act. However, whatsoever their intent may be, it is no doubt that this step is another giant mark of greater achievement by the Innoson Vehicle Manufacturing Company.
PHOTOS