Meet Kenyan's Version Of Dino Melaye That Own A Fleet Of Gold-Plated Cars (PHOTOS)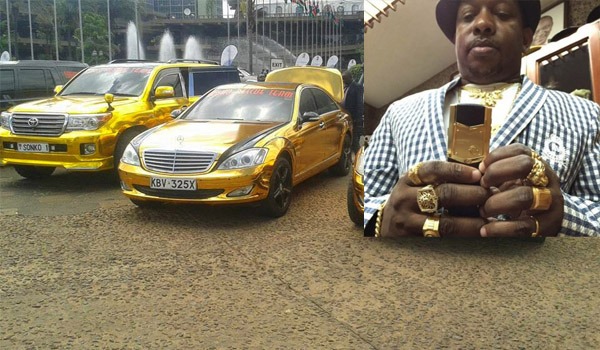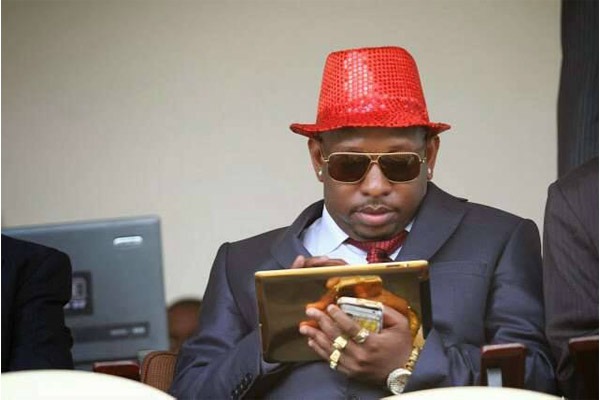 Mike Sonko is a Kenyan politician whose flamboyance is well documented. Interestingly, the name "Sonko" is a Kenyan language slang for  "rich person" or "flamboyant boss". gold-plated cars
He rose to political prominence at age 35 when he was elected as a member of parliament for the Makadara constituency in Kenya.
He assumed office as the governor of Nairobi on Monday, August 21, 2017.
In December 2019, a warrant for his arrest was issued. The arrest was on account of some corruption allegations against him during his tenure as Governor. Amongst other things, he is accused of the misappropriation of 357 million Kenyan shillings ($3.5m).
In February 2020, he surrendered several of his functions to the national government with an unprecedented agreement signed at State House in the presence of President Uhuru Kenyatta.
Like Nigeria's eccentric Senator Dino Melaye, Mike Sonko is renowned for extravagant displays of his personal possessions and showiness. He wears designers clothing and gets a kick from publicizing his glamorous home.
Sonko's love for gold is legendary. The chains, rings, earrings, watches, etc that he wears are mostly gold. He once attracted public outrage when he shared photos of his gold-plated dining room furniture.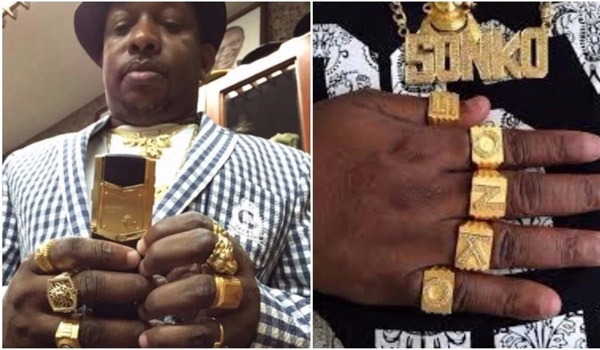 Sonko also owns a fleet of high-end gold-plated cars that sometimes form part of his convoy as he snakes his way around the city in a spectacular dance of opulence.
Some of the notable gold-plated vehicles include a Toyota Landcruiser, Lexus, Range Rover, several Mercedes Benzes, and other classy rides.
Sonko owns more than 100 cars, most of them valued at Ksh 8 million and above.
Below are pictures of some of the elegant gold-plated cars owned by the flamboyant Kenyan politician.