Dino Melaye Poses With His N500m Cars (PHOTOS)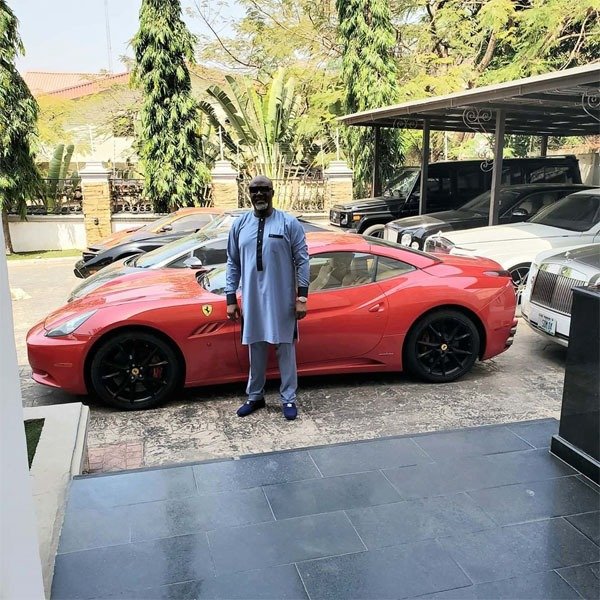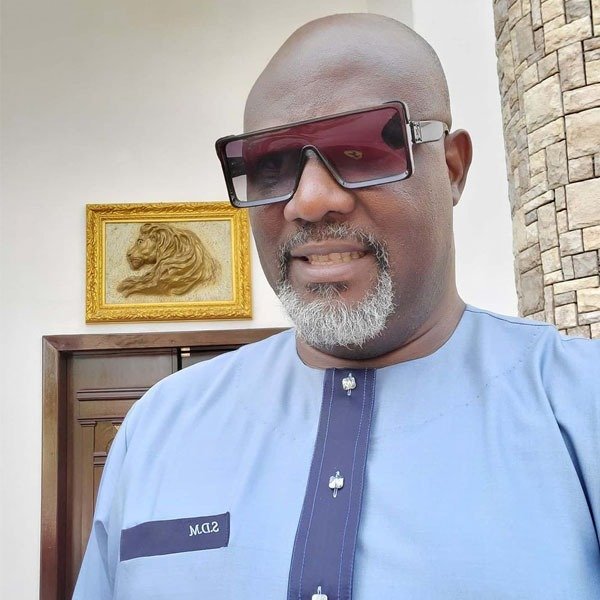 Senator Dino Melaye is one Nigerian that loves to court the spotlight.
While in the Nigerian parliament, on numerous occasions, and for diverse reasons, he was the cynosure of attention. He is also famous for intra and extra-parliamentary dramas.
In November 2019,  the Court of Appeal nullified his victory as a Senator.
Since the unfavourable court decision, the flamboyant former parliamentarian whose hobby is buying cars now has a new past time. He now spend a lot of his time on social media, showcasing some of his possessions – especially cars!
In a recent post on his Instagram account, the outspoken Senator posted a photo of himself in his garage, filled with an array of exotic cars.
The assemblage of cars in the photo would require a fortune to acquire. See the photo below.
The Worth Of Dino's Garage
Front Row
In the picture, the front row features a Ferrari California. The car has an estimated worth of about N45million.
Next to it is a Lamborghini Gallardo. This Gallardo is estimated to cost N65million.
Though, we are not exactly sure the type of car that is after the Gallardo, but it looks like a 1977 Chevrolet Corvette. Let us assume it is, then its price would be around N5 million.
Then, the last car on the front row is a McLaren MP4-12C. This relatively rare car has a current value of about N60million.
Back row
The first car on the back row is a Rolls-Royce Phantom Drophead Coupe. This car is worth about N83million.
From what we can see from the photo, the second car on the back row looks like an abandoned Rolls-Royce Phantom. The Phantom is worth about N52million.
Next is a Bentley Mulsanne. This luxury car is worth over N100million.
Then finally, there is a stretched Mercedes Benz G Wagon. This is worth about N45million.
In all, the average cost of the cars in the photos can safely be put in the region of N455million.
Yes. This is all in a single garage!
Note: These are not all the cars the former Senator owns.