2020 Chevrolet Corvette C8 Enters Production, First To Roll-off Already Sold For 50 Times The Retail Price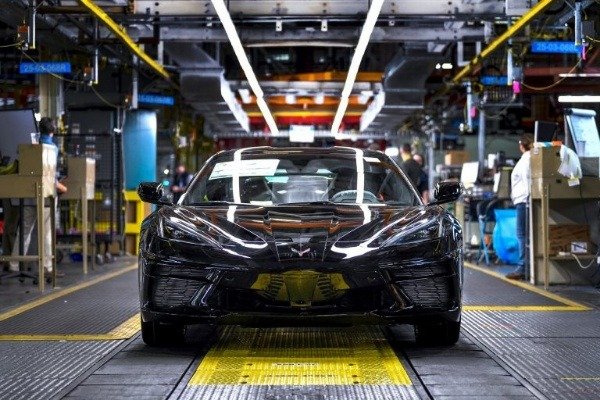 The first batch of 2020 Chevrolet Corvette C8 Stingray coupes have rolled off the assembly line in Bowling Green, Kentucky.
The automaker didn't say much about the first-ever 2020 Chevrolet Corvette Stingray, but it was bought by Rick Hendrick for eye-popping $3 million. That's about 50 times the retail price.
It was snapped up at Barrett-Jackson's Scottsdale auction 2-weeks ago, with all proceeds going to the Detroit Children's Fund.
Chevrolet has confirmed the C8 will arrive at dealerships in late February or early March.
First announced last July in California before its unveiling in September 2019, the eighth generation Corvette has an improved interior with higher quality materials and modern technology.
The mid-engine Corvette is powered by a 6.2-liter LT2 V8 that produces up to 495 hp and 470 lb-ft of torque.
The engine is connected to an eight-speed dual-clutch automatic which enables the car to 60 mph (0-96 km/h) in just 2.9 seconds.
Even without the optional Z51 Performance Package, the model can hit 60 mph (96 km/h) in three seconds flat.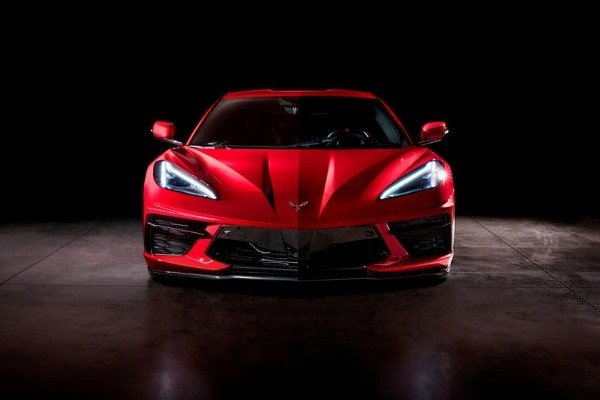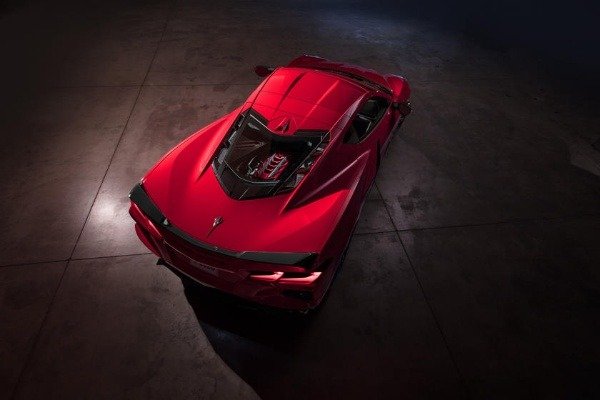 Owners may want to add the wheel lock option to their car to avoid theft. A test copy without this $90 option was burgled weeks ago. It will need a replacement wheel and tyres that cost over $9,000.
Pictures of the car was shared sitting and looking sad on two cinderblocks, with its rear resting on the pavement.
The all-new supercar has a base price of $58,900, excluding the shipping and clearing cost in Nigeria. It was named the North American Car of the Year in 2019.