Goodyear Begins Testing Airless Tires On Tesla Model 3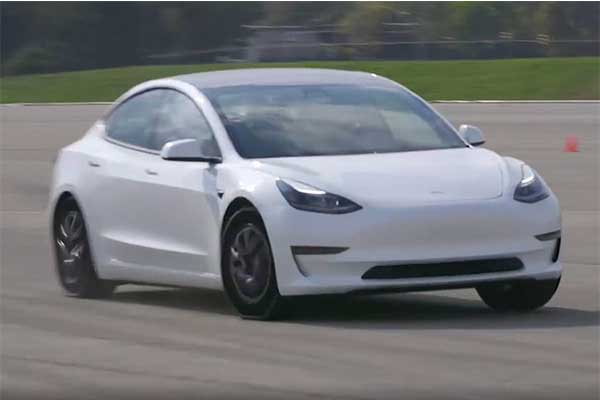 Goodyear's airless tires have been circulating quite a bit online, and they've finally been put to the test on one of the most well-known EVs. A Tesla Model 3 was equipped with the tires and performed pretty flawlessly, navigating through obstacles and sharp turns all while maintaining some impressive speeds. Since these tires are impervious to being punctured, putting more of these on the road means fewer tires disposed of in the scrapyard.
The company recently announced that prototype tires have completed 75,000 miles of testing at speeds up to 100 mph, in temperatures ranging from scorching heat to snow. Also called non-pneumatic tires (NPTs), airless tires have lower maintenance requirements than conventional tires, and are better able to handle heavy loads, according to Goodyear.
Goodyear also believes airless tires will be a better fit for vehicles beyond passenger cars, specifically autonomous shuttles that might be used by future mobility services to move people and goods around urban centres. Part of the development process will involve testing airless tires on "autonomous vehicles and last-mile delivery robots," Goodyear said.
Airless tires don't get punctured, and aren't as easily damaged, which helps reduce the car's overall carbon footprint. In a world on the brink of autonomous vehicles, this will drastically reduce maintenance and emergency repair costs. Did we mention that they look pretty awesome? Goodyear plans to have these airless tires roadworthy by 2030.