Throwback: Gov. Fayose's Official Car -1957 Mercedes Benz 220S Sedan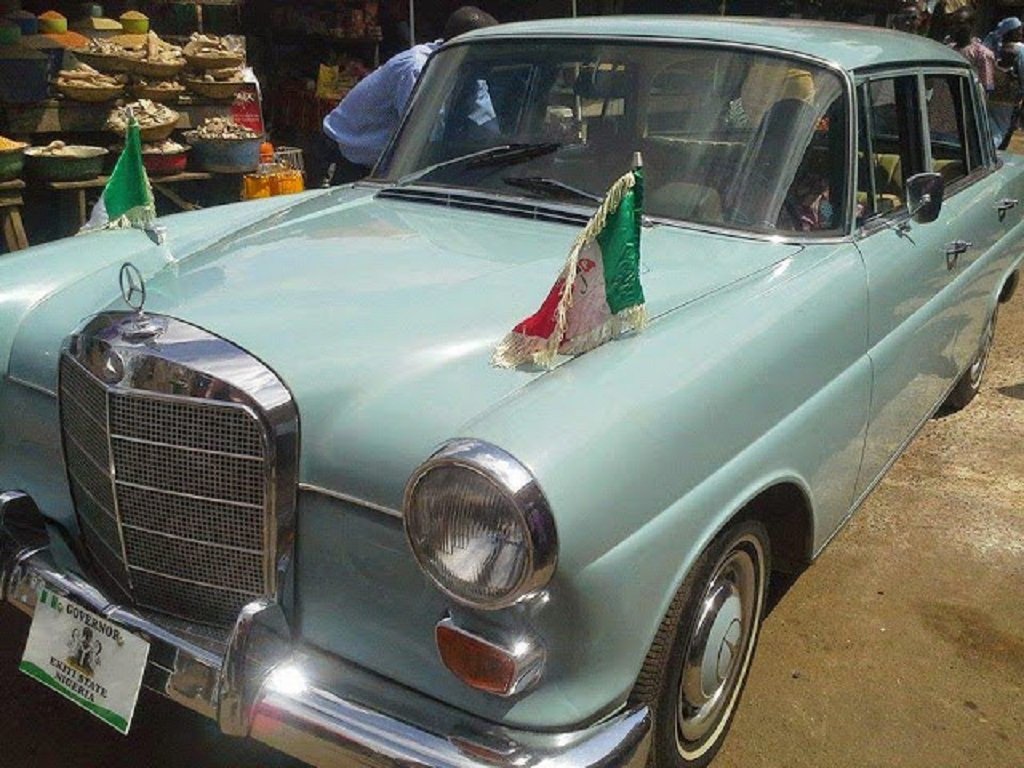 Fomer Ekiti state Governor, Ayodele Fayose is a man that needs no introduction. I mean, this man is always on the front page of every newspaper then. He's known to always cause a stir especially when it involves APC and President Buhari, but what most people don't know is that the former Ekiti state governor is also an auto enthusiast.
Remember when he was sworn in as governor in 2014? The former Ekiti state governor rejected the official high tech, bullet proof cars and instead chose a vintage 1957 Mercedes-Benz 220S as his official car to reflect his closeness to the poor. This is not a joke o!
Below is the official car of the former Ekiti state governor. Am sure by now you must be wondering why the governor decided to use this vintage car as his official car; hopefully the review will blow you away.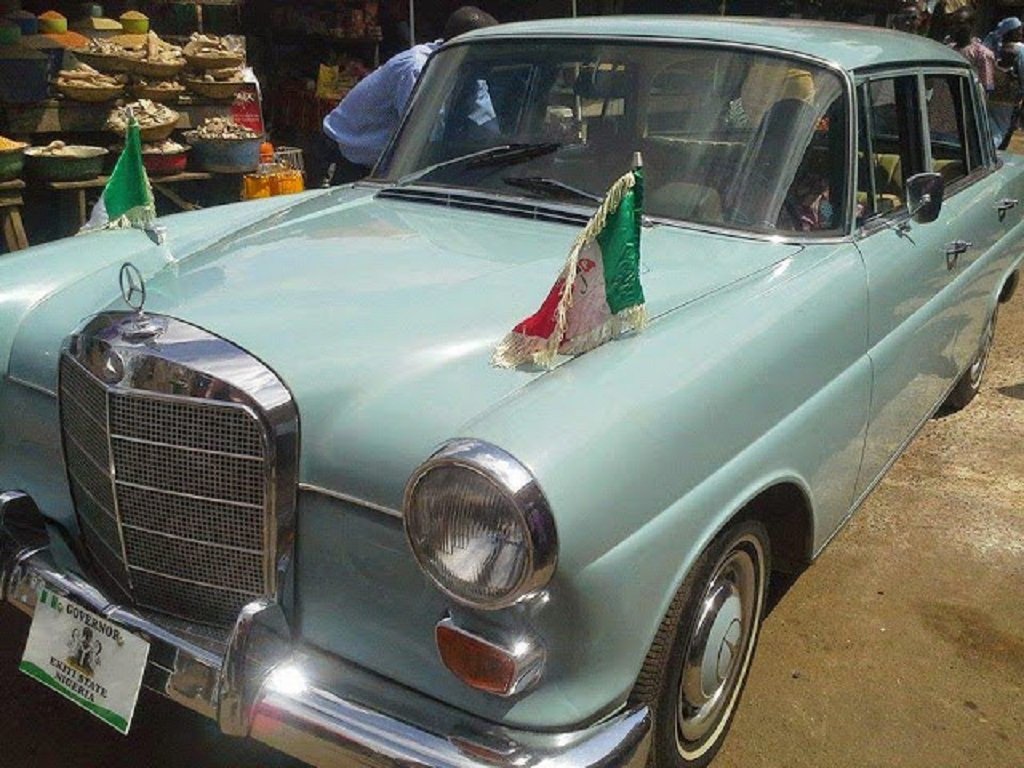 Overview of the Mercedes-Benz 220 S,
The 220S is a time device that takes us back to a period in car project when the ideal was beauty, not brand awareness as of today. The automobile is sophisticated and refined.
Produced between July 1956 and October 1959, the 220S's hardware includes:
300SL-type front brakes with lightweight aluminum drums
a 300SL-type swing-axle rear suspension
a twin-carburetor, 106-hp, 2.2-liter straight-six engine.
The steering is of this car is precise and the effort lightens up at top speed.
The engine goes from 18 to 24 mpg with its four-speed column-shift manual transmission, and the car cruises easily at a speed of 75 mph."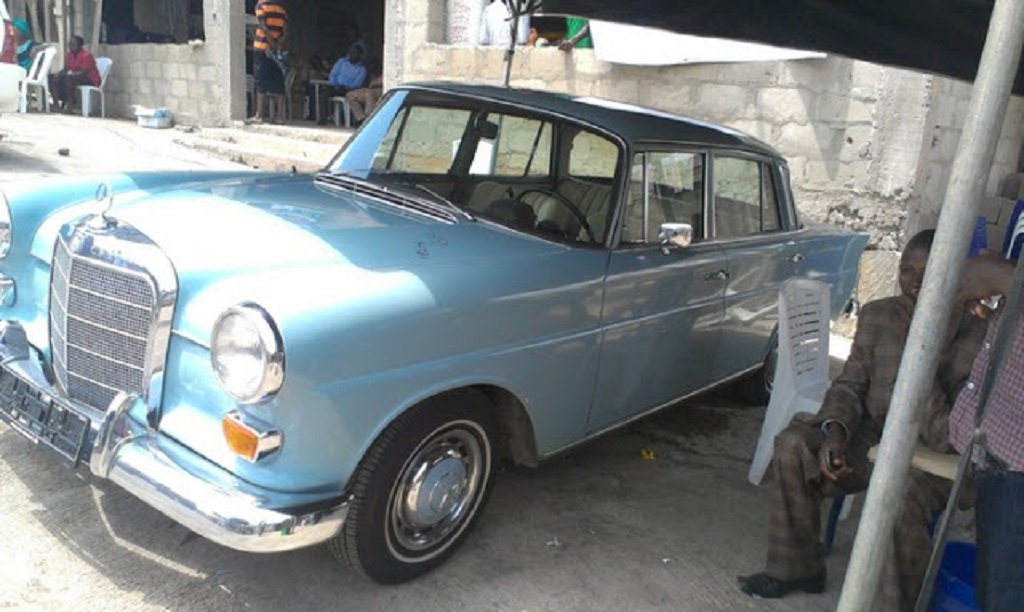 The Specs
ENGINE – 2.2L (134 cu in) SOHC I-6, 100–115 hp, 119–152 lb-ft
TRANSMISSION – 4-speed manual
DRIVE – Rear-wheel
FRONT SUSPENSION – Control arms, coil springs
REAR SUSPENSION Swing axles, coil springs
BRAKES – Drums
WEIGHT – 3100–3250 lb (est.)
VALUE TODAY – $25,000–$110,000. Fuel-injected 220SE models carry a premium of roughly 20 percent.
When you're inside the cabin of the Mercedes 220S, it sends you a message from a time when luxury meant fine design from Europe.