Tiny Remote-Controlled Toyotas Tow A Huge Hilux Just Like Gulliver's Travels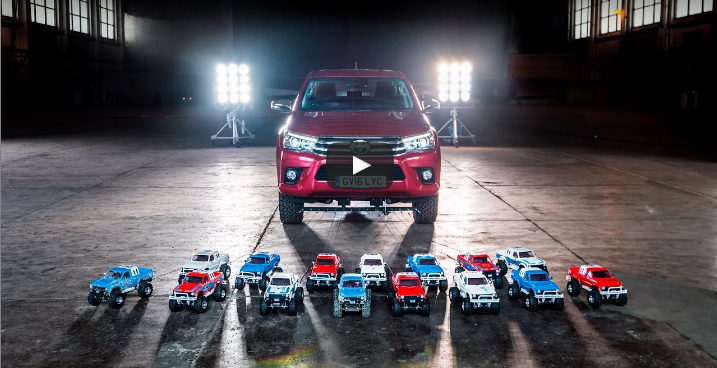 Do you remember Gulliver's Travels? This video will definitely make you smile if your answer is yes.
Toyota gathered 15 remote-controlled toy Hilux trucks and used them to pull a real Hilux. This is not the first time Toyota has showed off its pulling strength as they also used the new Tundra to pull the 145-ton space shuttle Endeavour.
To improve traction, they added weights in the rear of the small trucks.. while a driver sat in the real Hilux with the gear in neutral in order to prevent an accident.