Half A Dozen Ford Mustangs Crash Into One Another In Dubai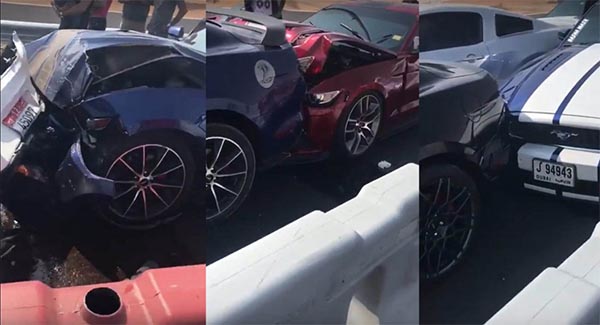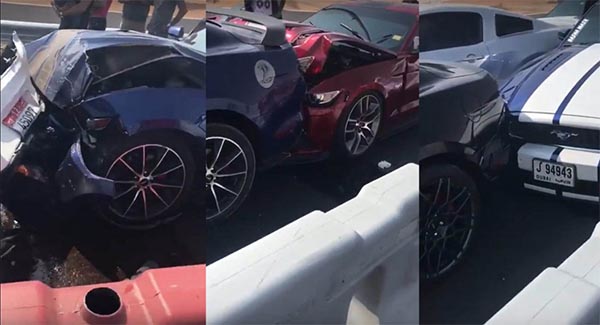 A convoy of Ford Mustangs crashed after leaving a meeting in Dubai. It was said that one car stopped unexpectedly, this led to a chain reaction and a pile-up. About 6 Mustangs were severely damage in the accident.
This is a perfect example of being even more careful when driving in a convoy. Drive at a descent speed, leave adequate space and stay focused.
Now, the owner of the repair shop that will fix these cars will just have to smile to the bank.
See the video below…