Highly Overloaded Distressed Peugeot 505 Spotted In Nsukka, Enugu State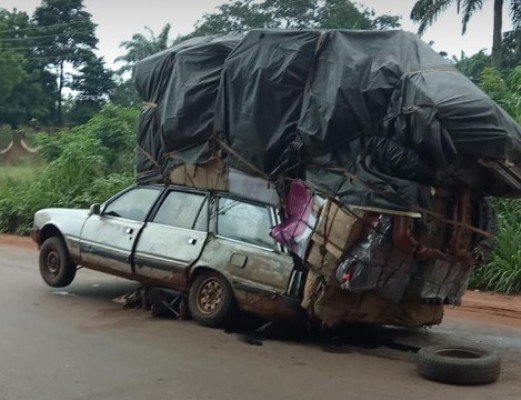 These pictures of overloaded Peugeot 505 wagon was uploaded by a Facebook user whose name is Patricks-Idoko Iyke.
He lamented on how human beings loaded the vehicle to that extent. He also frowned at how law enforcement agents overlooked them all the way from Onitsha to Nsukka.
He said something about 5 hydraulic jacks. Read what he said below to find out yourself.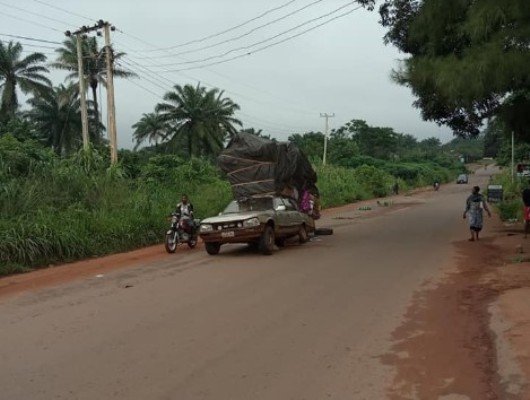 He wrote;
Do we really love our life? Was this 505 Peugeot car not loaded by human beings, to be driven by one still? From Onitsha market to somewhere in Benue state, but now stocked along the road in Nsukka, has it not passed the watch of law enforcement agents?

Now having a flat tyre around Nsukka, I spotted 5 jack underneath being used to lift the car, yet to no avail. We, need help…
This is an almost a dead car that is this overloaded and it's traveling far