Honda EV Development Ahead Of Schedule – Mid-Size SUV To Go On Sale In 2025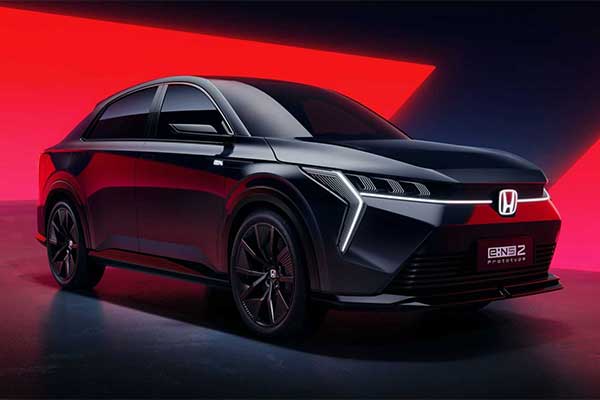 Honda held a press conference during which it presented its fiscal results for the last 12 months and it presented its immediate plans for the future. Generally speaking, Honda is having a tough time. Although it is steadily reducing its costs, it is still far away from the 7% return on sales it plans to achieve in 2026.
During the presentation, Honda focused on its EV future and talked about the accelerated plans to introduce new electric cars. While the Acura ZDX and Honda Prologue are on schedule to go on sale next year in the US, the company began the development of a completely new mid to large-sized electric SUV.
This will be the first EV from Honda based on its new dedicated E&E platform. Both Prologue and ZDX are co-developed by GM and will use its EV platform – the new SUV is being developed by Honda in-house and the company plans to release it in 2025 starting in the US.
In China the new e:NS2 and e:NP2 are going on sale next year as planned with the new e:N SUV scheduled to join them later the same year. The company plans to introduce in total 10 new electric cars to the market by the end of 2027 with its entire portfolio to be made up of only electric cars by 2035 making it Honda's only 100% EV market.
When it comes to Honda's homeland, the company is releasing the electric mini-van N-VAN early next year. In 2025 the ever-so-popular N-ONE will get an electric version with two small EVs to follow in 2026 – one of them being a tiny SUV.
Honda is expanding its EV charging plans, in the US it wants to roll out a brand new energy business that will focus on utilizing the power supply capability of electric cars. The company will work as well on establishing a dedicated charging network for Honda customers in cooperation with existing fast-charging suppliers.