Honda Launches Civic Hatchback In Europe Buts Its An Electric Hybrid Vehicle (e:HEV)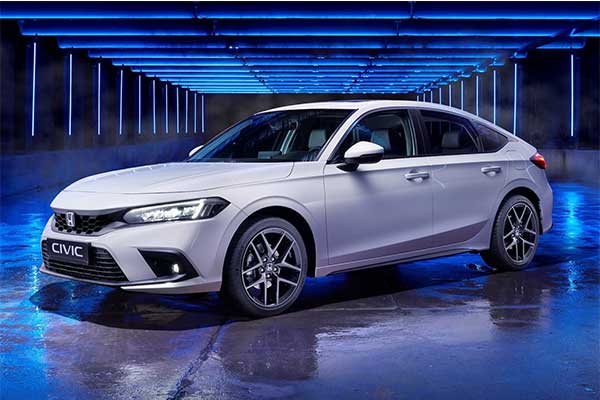 Honda has just unveiled the European version of the new Civic that is exclusively available in hybrid form, wearing the e:HEV badge. The model is celebrating the 50 years of the Civic hatchback while completing the electrification of the European range.
Europe's Civic has a different powertrain than what's available in the US version, but the styling between the two is nearly identical. However, the new Civic does wear a few hybrid-specific touches.
Power comes from a new 2.0-litre direct-injection Atkinson-cycle four-cylinder, which is combined with two electric motors, this new setup produces 181 horsepower and 232 lb-ft of torque combined with Honda's electric CVT system. That new 2.0-litre engine offers a huge power bump that even matches the turbocharged Civic Hatchback. The Civic also carries the company's new 72-cell lithium-ion battery pack. Honda says that the improvements it made to the engine help the car achieve "one of the highest" thermal efficiency figures for a production car.
Visually, the EU-spec Civic Hatchback looks identical to the US-spec model, setting aside the absence of the headlight reflectors, the removal of the visible chrome-finished tailpipes at the back that is replaced by black trim on the diffuser, plus the addition of the e:HEV badge communicating its electrified nature.
The interior of the Civic EU-spec is the same as the US model as it features a 9.0-inch infotainment screen with a 10.2-inch digital instrument cluster available alongside a Bose 12-speaker audio system. The Civic also arrives with the latest version of Honda's Sensing suite of advanced safety features, which includes lane-keep assist, blind-spot monitoring, and more.