Honda Teases Track Ready Civic Type-R TCR Race Car For 2023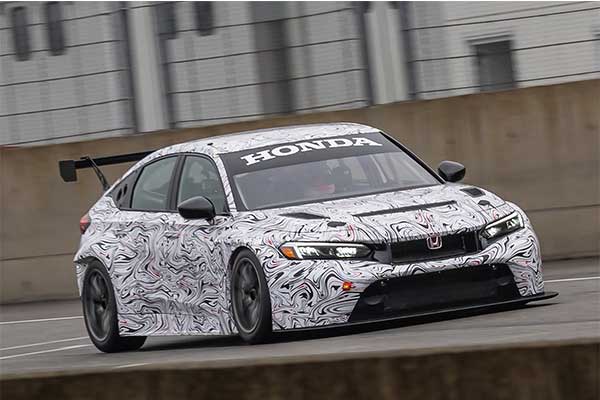 The newest generation of Honda Civic Type R may have dialed back the crazy in the looks department, but the brand new Civic Type R TCR race car defiantly turns it back the other way. HPD and JAS Motorsport announced a competition-focused version of the car based on the new FL5 platform, complete with a big wing and aggressive-looking bodywork.
HPD and JAS Motorsports have also revised the interior and fitted a new multi-channel driver display that displays more information in real-time. A revised 'quick fill' fueling system is also present, as is additional lighting, driver cooling, and anti-lock brakes. Honda claims it performs even better than before, too.
Despite that claim, Honda didn't reveal many specifics. It mostly just noted that it should produce more downforce and that its new chassis offers better handling. Under the hood is a race-prepped version of the Type R's turbocharged 2.0-liter four-cylinder coupled with a racing transmission. Based on the old TCR, the power output is probably around 340 horsepower, give or take a few depending on the tune.
Predictably, the braking and transmission systems have been upgraded too, though again, Honda doesn't give specifics. Speaking of, Honda says that anti-lock brakes are "available," meaning this car will come without ABS, unlike the street car. As with any serious race car, there is a lack of interior creature comforts to match the car's aggressive motorsport ethos.
The new Civic Type R TCR will compete in the TCR Touring Car class of competition, where it has found success in the past. A separate "endurance version" will be available for those who plan to compete in endurance racing events.
Full information on the new Civic Type R TCR along with pricing should be announced in the first quarter of 2023.