Honda's Prologue Electric SUV Previewed In Production Form For The First Time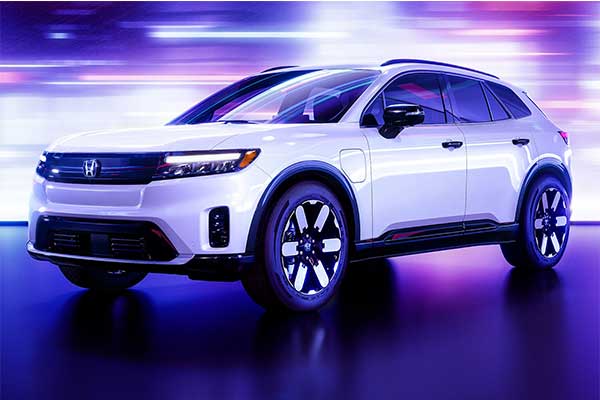 After a long time of teaser images and concept photos, Honda has finally unveiled a production version of its forthcoming Prologue electric SUV ahead of a 2024 release date. Just a reminder that this electric SUV is a collaboration with General Motors.
Honda's new entry will slot alongside the Passport in the lineup as a mid-size SUV, but the brand actually hopes customers begin to switch from the CR-V Hybrid in 2024. In an effort to make this happen, the Japanese automaker will offer the new CR-V with shorter-term lease plans in ZEV states, allowing consumers to transition to the Prologue without much hassle.
The clean, simple exterior design possibly hints at Honda's next-generation lineup, with smoothed-over sheet metal putting a focus on aerodynamics. The slim horizontal LED lighting up front plays off the current Honda design language while the rear is a new take on the latest HR-V compact crossover.
Honda notes the typical H badge has been replaced on the tailgate by the full Honda brand name spelt out in an overly stylized typeface. The Prologue will be available with 21-inch wheels and a panoramic roof, the automaker also confirmed.
The interior, with its charcoal and grey upholstery, is said to mimic freshly fallen snow on the mountain. "Our goal was to create a clean harmony based on a rugged SUV image by coordinating the colours and materials to express neo-rugged design styling that's familiar to our customers and uniquely Honda," said designer Masaki Sumimoto. Honda didn't show off backseat space in its photos, but it claims the Prologue will feature ample space for both passengers and cargo.
Buyers can expect a fully digital 11-inch driver's display and an 11.3-inch infotainment screen. Both will be standard, says Honda.