Stretched Hongqi H9+, China's Answer To Limousine Version Of S-Class And Rolls-Royce Ghost
Meet the stretched Hongqi H9+, China's answer to limousine version of Mercedes S-Class and Rolls-Royce Ghost.
Chinese automaker Hongqi keeps churning out amazing cars that are designed to take the customers of some of the world's best selling luxury cars.
Back in January, the premium car brand of China's FAW group revealed the new H9 luxury sedan designed to rival models like the Mercedes S-Class, Audi A8 and the BMW 7-Series.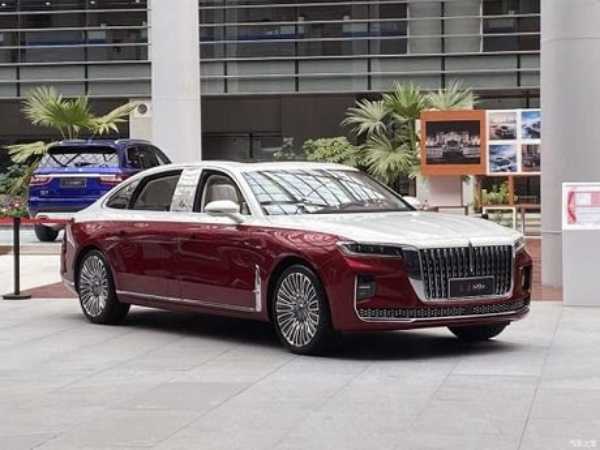 Now, a long-wheelbase variant of the Hongqi H9 sedan known as the H9+ has been captured at one of the automaker's showrooms.
According to reports, the H9+ is about 40 cm (15.7-inches) longer than the regular model.
The H9+, just like the H9, looks more like a mix of other models, including the dual-tone paintjob on Bentley and hints from Rolls-Royce cars.
Up front, the Limo has a large chrome radiator grille and an "illuminating" thin red Hongqi's flag logo that starts from the middle of the bonnet to the grille.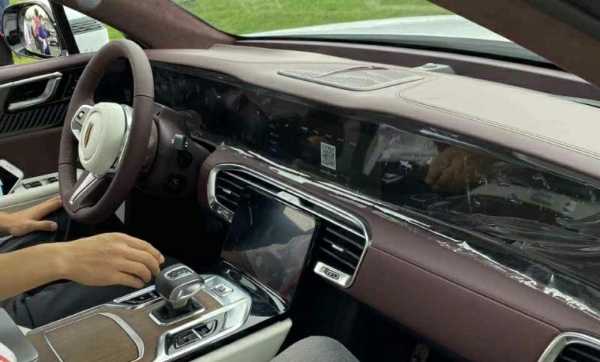 Inside, the Hongqi H9+ features two large displays, one for the instrument cluster and one for the infotainment system.
It also features touch-sensitive switchgear and an optional four-seat layout. Options include displays for the rear passengers and a panoramic glass roof.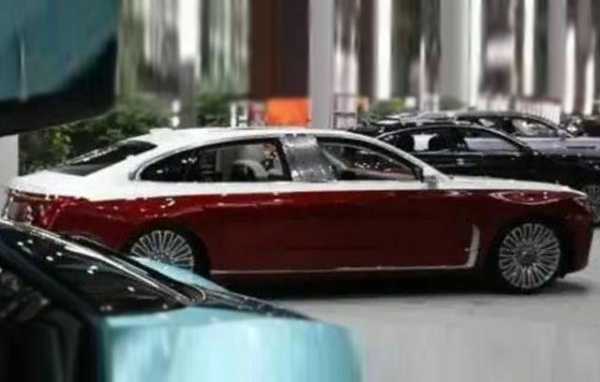 The H9+ will likely get the two powertrains that are available for the H9. A turbocharged 2.0-liter four-cylinder petrol engine with 252 HP and 380 Nm (280.3 lb-ft).
The second is a supercharged 3.0-liter V6 with 272 HP and 400 Nm (295 lb-ft). These engines allows a zero to 100km/h (62 mph) in less than 8 seconds.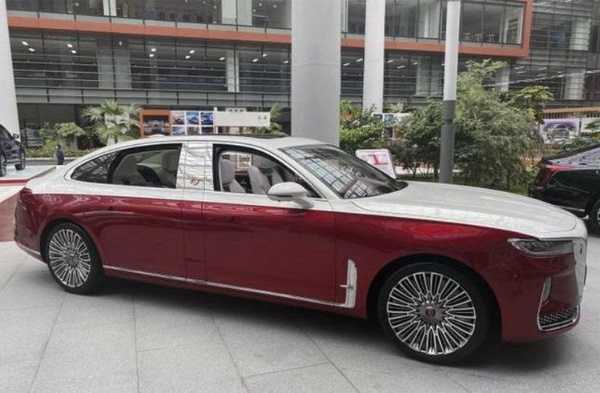 The H9 sedan will likely compete with limousine versions of Audi A8, BMW 7-Series; Mercedes S-Class; Bentley Flying Spur; Jaguar XJ; Lexus LS and the Rolls-Royce Ghost.
The automaker hasn't announced when the stretched version will be available in the market.
What Do You Think?
See photos of the short wheelbase version