How To Check Your Oil Level On 2012 Audi And Upwards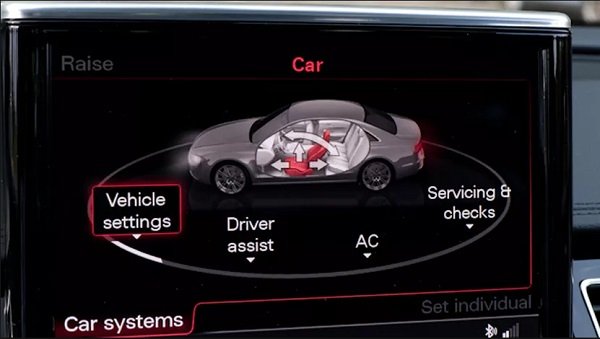 Today we'll be discussing how to check the oil level on Audi vehicles that do not have dipsticks.
This new system is found in most Audi vehicles especially those made from 2012 upwards.
The oil level in this system is measured using an oil level sensor and it can be displayed on the Audi MMI. MMI is short for "Multimedia Interface". To view the oil level, simply press the car button on the centre console and use the rotary dial to go to the oil level section.
Click on this and the oil level will be displayed.
The oil level can also be displayed on the digital dash panel insert of the dashboard. For this to be viewed, a number of conditions must be met.
First, the bonnet must be opened, the engine off, the driver's door opened and the ignition on, then the oil level is displayed. Also, the engine/oil temperature must be above 40 deg Celsius "meaning you must have warmed the engine".
It is worthy of note that except the oil level goes below the minimum level, Audi recommends it isn't necessary to top up the oil.
A video showing how this system works has been included below.
P.S This article was written by Olukoya Olusanya of Olutech Auto Engineering. At Olutech Auto Engineering, we specialize in all vehicles under the Volkswagen Group including VW, Audi, Skoda, SEAT, Porsche, Lamborghini and Bentley. We are located at Plot 6 Westex Bus-stop, Mechanic Village Gbagada Oshodi Expressway opposite Nissan Motors. For the best services and discounts, you can call me on 09036718327 or 08095917676.
AT OLUTECH, INTEGRITY IS OUR FORM OF BUSINESS.
see related see German Volkswagen Set To Launch Two Electric SUVs By 2020