German Volkswagen Set To Launch Two Electric SUVs By 2020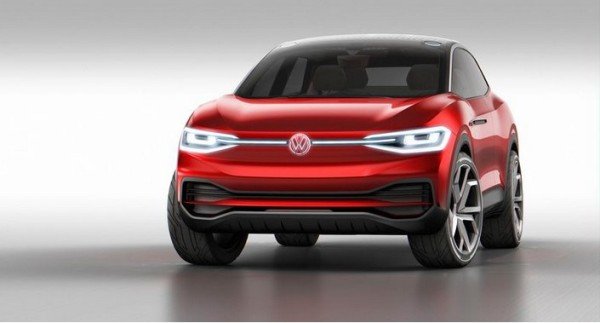 Before the end of the decade, Volkswagen will go into the production of coupe-SUV electric cars.
Volkswagen is planning to launch a family of electric models by the end of the decade, with two new SUVs and a saloon following the 2019 I.D. hatchback and arriving before the 2022 I.D. Buzz Microbus.
VW's design boss, Klaus Bischoff, revealed details about the production I.D. hatch to Auto Express, and also confirmed that we'll see two variants of SUVs in showrooms by 2020. One will be a conventional SUV, while a production version of the I.D. Crozz coupe-SUV concept will also feature.
The first SUV will take inspiration from the smaller T-Roc and similarly-sized Tiguan visually. A more upright roof shape than the I.D. Crozz concept will allow greater headroom and bootspace, although the front-end shape will be similar to that car.
The two SUVs will be offered with both rear-wheel drive – like the hatchback – and a new twin motor set-up with a larger motor mounted on the rear axle and a smaller one powering the front wheels. With a total output for the latter in excess of 300bhp likely, the extra energy required could mean it has a slightly shorter range than its hatchback cousin, which will be capable of about 300 miles to a charge.
VW boss Herbert Diess admitted that, alongside this range of EVs, the firm is considering "more emotional" electric models for early in the next decade, including a sports coupe that could serve as a replacement for the Scirocco. An all-electric Beetle is also being proposed.
Let's know your thoughts about this in the comment section
culled from AutoExpress