How To Renew Your Driver's Licence In 24hrs Or Less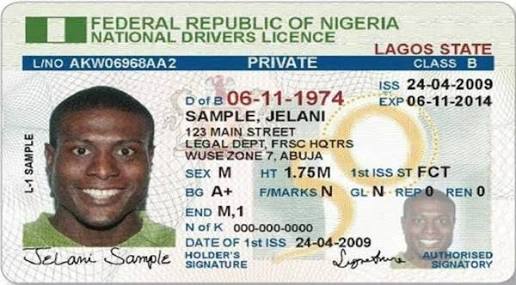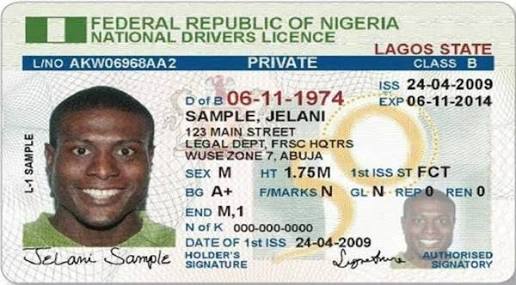 The following details the steps required to renew your driver's licence in Lagos, Nigeria. This is based on my recent experience. I'll try to be as detailed as possible but let me know if you have any questions.
The process can be split into 3 stages: Pre-application, Online Application, and DLC process. The whole thing can be done in a day.
PRE-APPLICATION:
My driver's licence was soon to expire and I started to experience the typical anxiety most people feel when they need to go through a process involving Nigerian government agencies. A number of questions needed answering so I got on Google ASAP.
QUESTION 1: Can I start the process online?
Answer: This was easy. The website http://www.nigeriadriverslicence.org shows up as soon as you type in "driver's licence" on Google.
QUESTION 2: Should I start the process now or should I wait for the licence to expire first? In other words, is there a grace period after the licence expires?
Answer: Nairaland had a number of conflicting opinions on this. Most people seemed to believe that there was a grace period after the licence expires. Some others even claimed it was risky starting the process before the licence expired. This notion is however incorrect.
I did some digging online and found an extract from the 2012 National Road Traffic Regulations (available here: http://frsc.gov.ng/publications) which states you can apply for a renewal "any time within a period of one calendar month before the expiry date of the licence." I also messaged the FRSC Nigeria Facebook account and the response was straightforward, "No grace after expiration please. You have to start the process as the license is about expiring."
In short, the grace period is 30 days before the licence expires. So I started the process immediately.
ONLINE APPLICATION
1. Go to http://www.nigeriadriverslicence.org and click on "Driver's Licence Renewal" (or "Renewal of Driver's Licence" under "DL Application"
2. This takes you to this page https://www.nigeriadriverslicence.org/dlApplication/renew where you are to enter your
Driver's Licence Number and Date of Birth. Note: If your drivers' licence is not going to expire within 30 days, you won't be able to proceed past this point.
3. On the renewal page, select between a 3-year validity period for N6,350 or a 5-year validity period for N10,450.
4. Complete the rest of the form with your personal details and contact/mailing address. You can choose to edit your information here (just check the edit box) or you can retain the details you had as at your last application. You can also add your Taxpayer Identification Number (just the 6 digits without the "N-" if you are so inclined.
5. If you do not need to change anything, you can skip to the bottom of the form where you fill in the Processing Office Details. The state and local government where your licence was initially processed will be indicated here, however you need to select your preferred FRSC Capture Center to conclude the process (I wasted some time here trying to figure out the difference between Eti-Osa_I and Eti-Osa_II then just went with Iru_VI eventually)
6. Next you have the option of repeating the bio-metric data capture or not. Unless you have undergone significant physical changes in the last 3-5 years, please select "No" here.
7. Submit
8. Note: If for any reason, you have to reload this page, please start over and select "No" under the bio-metric re-capture option again. When I first tried to submit and I had to correct something on the form, I noticed that the selection had defaulted to "Yes"; so I simply restarted the process from step 2 above (it doesn't take 5 minutes).
9. Once you are done, you will be shown the completed ML15R form on a Driver's Licence Application Preview Page. This will have all the application details with three options at the bottom of the page: 'Print', 'Proceed with Payment', 'Cancel'
10. I strongly advise you proceed with the online payment at this stage. It's the normal Interswitch process and pretty straightforward.
11. Once you're done with the payment, you will be taken back to the updated Driver's Licence Application Preview Page with the Payment Status updated to Payment Confirmed and the expiry date extended by the validity period you paid for (3 or 5 years)
12. Go to the bottom of the page and click on 'Print'
See Related Post: 10 classes of Nigeria driver's license
DLC PROCESS
1. Print 2 copies of the completed Driver's Licence Application Preview Page
2. Make 2 copies of your current driver's licence. Also have the original with you.
3. Take 2 passport photographs
4. Head to your selected FRSC Capture Center. If you can find the VIO "Road Sense" CD/DVD that you were given when you first applied for your driver's licence, please take this along with you.
5. At the center, present items 1-3 listed above (alongside your current original driver's licence) to the FRSC officers.
6. Next you will be directed to the VIO office (same building)
7. Present the above-listed items to the VIO officials.
8. At this point, you will be asked to pay N1,000. This is where the "Road Sense" CD/DVD comes in handy. The N1,000 payment is for a test and the CD. I mentioned that I was given the CD the last time I renewed my driver's licence and they asked if I had it with me. The explanation was that they couldn't simply accept my word that I had the CD. However, if I could present the CD, they would take out the cost from the N1,000. I didn't belabour the matter.
9. After paying, you need to take a test. I was given a verbal test although the VIO official pointed out that it should/could have been a written test. The test was simple enough and it essentially became a 5-minute educational discourse. Just be patient and remember, the maximum speed limit in Lagos State is 80km/hr .
10. After successfully passing the test, the VIO official will give you a signed Driver's Licence Checklist, and also complete required parts of the printed Driver's Licence Application Page.
11. Back at the FRSC desk, you need to make copies of the signed Driver's Licence Checklist and the signed Driver's Licence Application Page (with your passport photograph attached).
12. These copies attached to a copy of your current driver's licence will be further signed by the FRSC official and this forms your temporary driver's licence.
The new original driver's licence will be ready within 3 months.