Hushpuppi Spends ₦6.2Million To Change The Rims Of His 2020 Rolls-Royce Cullinan SUV (Photo)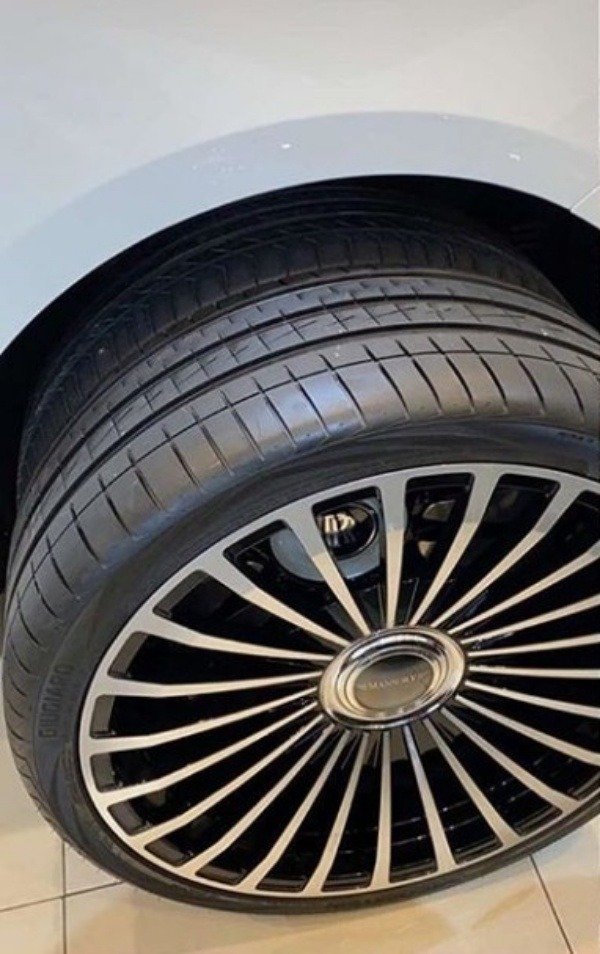 To make it stand out from the crowd, Hushpuppi spent ₦6.2Million on a new set of luxury custom rims to adorn the 2020 Rolls-Royce Cullinan SUV.
What do you think about the new set of custom rims ?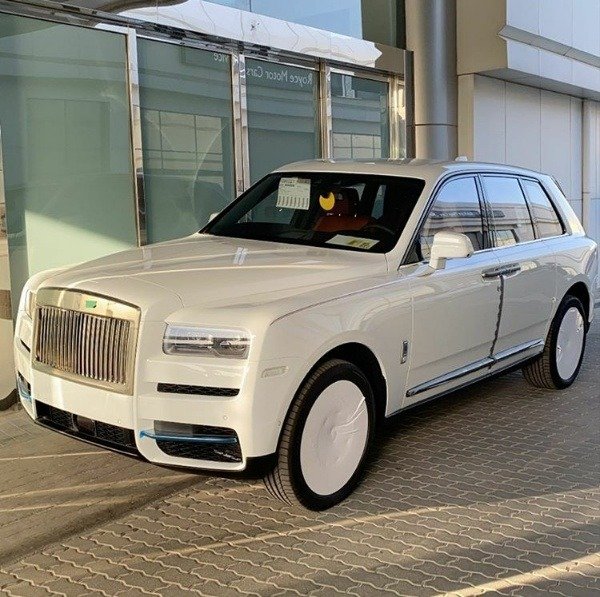 Raymond Igbalodely, popularly known as Ray Hushpuppi, recently took delivery of his 2020 Rolls-Royce Cullinan Sport Utility Vehicle.
Hushpuppi's all-terrain high-bodied SUV joins his over a billion Naira car collection that includes a Bentley Bentayga SUV; a Mercedes Maybach S650, a Rolls-Royce Wraith and a Ferrari 458 Italia.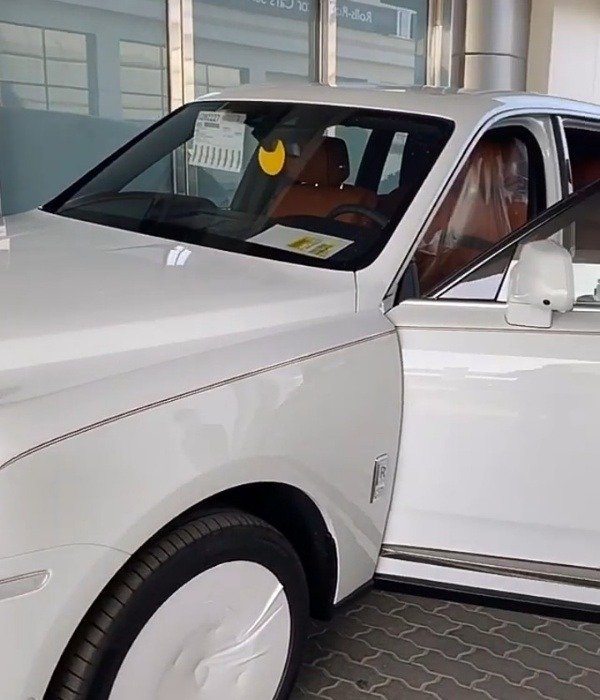 The ultra-high-end vessel, known as the Rolls-Royce of SUVs, is far from any SUV currently in the market.
But the Dubai-based big-boy thinks that the SUV still needed a few tweaks before it could hit the streets.
So, what exactly did Hushpuppi do?
To make it stand out from the crowd, he spent ₦6.2Million on a new set of custom rims to adorn the Cullinan. The luxury rims come in two-tone, chrome and custom paint finishes.
And that's after splashing almost ₦200 Million (excluding shipping and clearing cost in Nigeria) in acquiring the Rolls-Royce Cullinan.
After taken delivery of the new ride two months ago, Hushpuppi shared a video tour of the white Cullinan with his 2.2 million instagram fans.
He tagged the short clip with :
"My baby boo has arrived #1of1 #RollsRoyce #Cullinan #2020"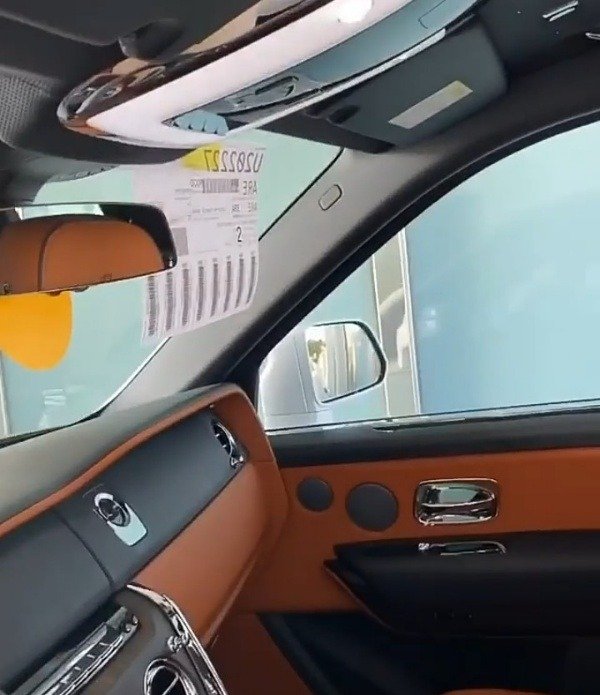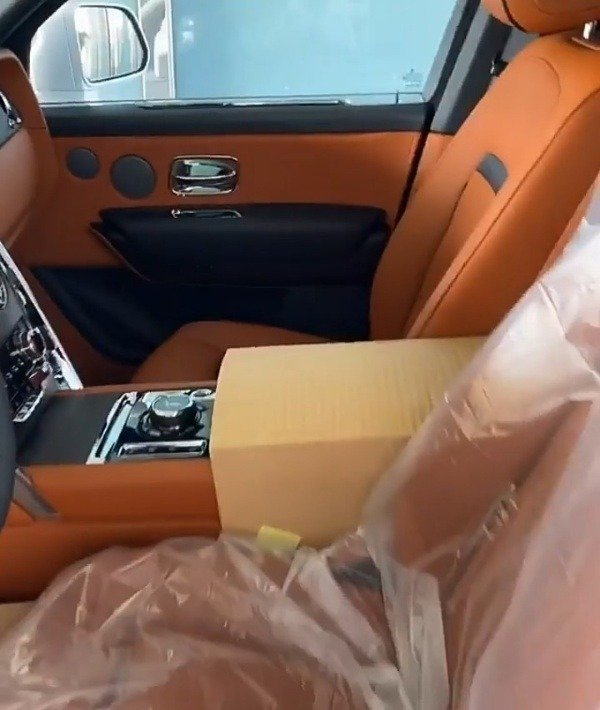 Inside, the hand-built high-riding Cullinan SUV represents a combination of exclusivity and high-tech luxury.
Hushpuppi's ultra-luxurious car features rear suicide doors and a Panoramic Sky Lounge LED roof that lights up when it gets dark.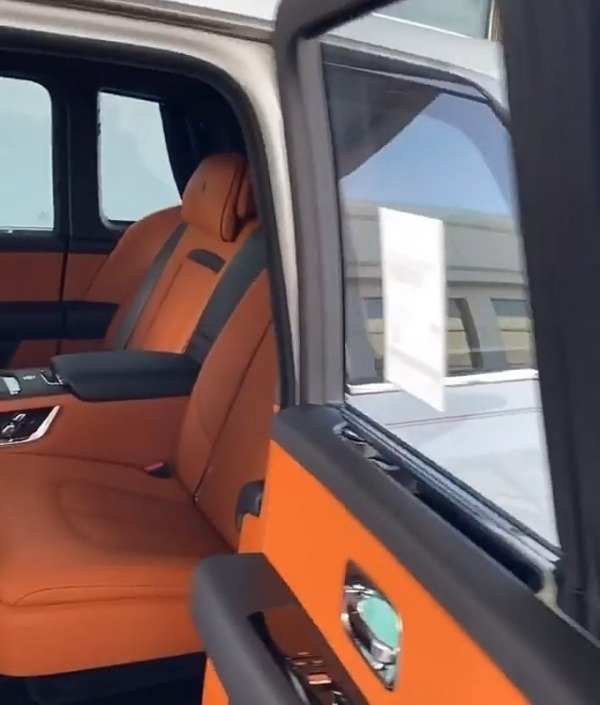 At the rear is an automatic tailgate, a pop-out Viewing Suite, where 2 chairs and a table emerge from the boot floor at the push of a button.
It also comes with screens just in case you want to watch your favourite sport show.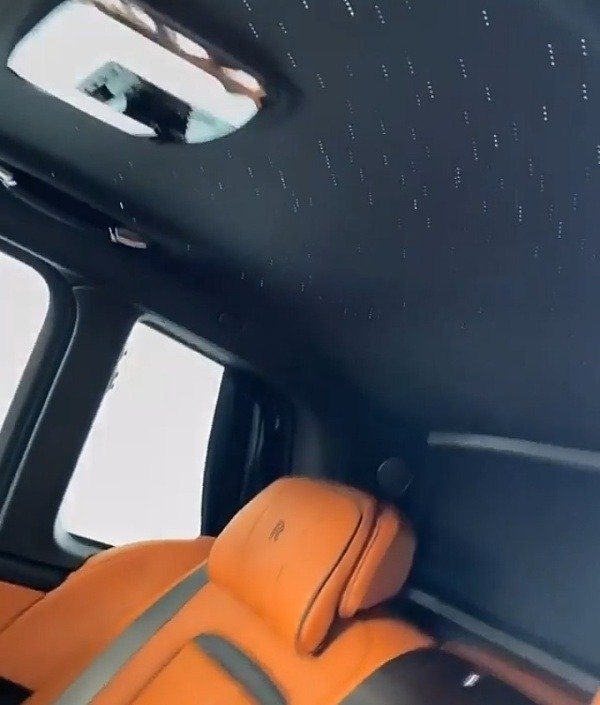 The Cullinan is powered by a Biturbo 6.75-Liter V12 that produces 563 Horsepower and 627 pound-feet of torque.
The engine will take it from zero-to-60 mph in less than 4.8seconds and will achieve a top-speed of more than 155mph.
What Do You Think About The New Set Of Custom Rims ?