Hyundai Discontinues The Veloster After 11 Years Of Existence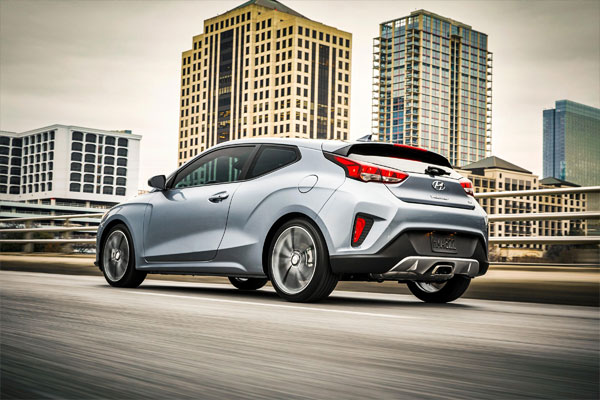 According to automaker Hyundai, its sport compact coupe the Veloster is dead. There will be only one 2022 model-year Hyundai Veloster. First available in the fall of 2011 in the United States, the Veloster was designed to fill the void left by the Hyundai Tiburon. The Tiburon fell by the wayside in 2008, after 12 years of manufacturing. The Veloster now meets the same fate just 10 years after its initial release. Though one version of the Veloster will remain in the 2022 lineup.
The move was said to bolster Hyundai's production of the next-generation Kona, as well as the sale of the Elantra N, aka Avante N in its home country in Korea. Hyundai currently produces the Veloster N exclusively, dropping the standard version in the process. It's currently made in one of the production lines of Hyundai's Ulsan 1 plant where the Kona is being assembled. With the arrival of the next-generation Kona next year, the death of the Veloster should leave more space to produce the more successful nameplate.
Even though it's a rather practical hatchback, the Veloster is a bit weird from a design standpoint for most prospective customers. South Korean sales of the Veloster N dipped from 1,388 units in 2020 to 510 units in 2021. Between January and April of this year, Hyundai moved merely 99 examples of the four-door hatchback in its home market.
As of now, Hyundai has yet to confirm whether the Veloster N is in fact being axed. For now, all we have are the reports from Korean sources. The Veloster and Veloster N will be missed by a rather small group of people.