Land Border Ban: Made-in-Nigeria Hyundai Grand Xcent Revealed By Stallion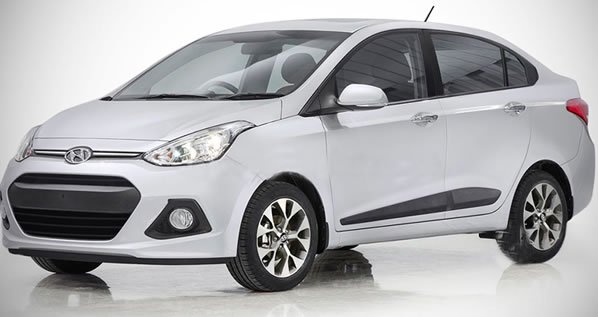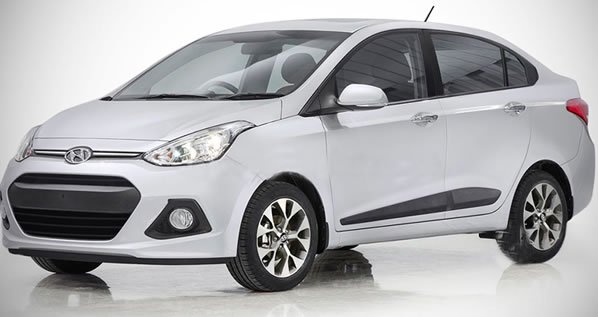 Stallion Hyundai Motors Nigeria Limited has rolled out made-in-Nigeria B-segment Hyundai Grand Xcent family sedans to cater for growing demand for functional cars and cushion imminent scarcity due to last year ban on importation of used vehicles through the land borders.
The 1.25Litre Kappa Dual VTVT capacity saloon car is a wholly indigenously assembled Hyundai vehicle, uniquely designed to mitigate eventual surge in demand for family sedans.
Stallion Hyundai Motors Nigeria Limited Head of Sales and Marketing Jatin Nadkarni who disclosed this in Lagos said: "We are particularly delighted to churn out substantial units of B-segment Xcent saloon cars to cater for the growing need of a highly important market segment in the wake of dearth of such vehicles because of the prohibition of used car imports through the land borders."
He described the Grand Xcent as a sturdy functional saloon car with the capability of a C-segment sedan, mated to a five-speed manual or four-speed automatic transmission with an entirely new level of art suitable for every day commuting.
Also adding that the vehicle is reasonably priced to attract individual and fleet buyers, Mr. Nadkarni said: "We churned out substantial units of the Grand Xcent to cater for growing demand for spacious and comfortable B-segment sedan that are reassuring and affordably priced."
The Hyundai Grand Xcent is currently available at Stallion accredited Hyundai showrooms countrywide, he said.
Designed to accommodate five passengers, the Hyundai Grand Xcent respond to every expectation with alluring cabin colour, attractive curves and sport appeal.
The 1.25cc engine is amazingly responsive and gets off to a fantastic start without sacrificing the brilliant aerodynamic appeal that makes the car the best entry level sedan yet.
Hyundai Grand Xcent also shows a sharp styling with a whole new level of innovation that attest to the luminously crafted exterior, which leaves an everlasting impression on all those that catch a glimpse of it.
Ergonomically designed with tastefully lurched interior and bucket type front seats with adjustable headrests and ample support that give the car premium feel, Hyundai says the Grand Xcent is a family sedan weekend luggage hauler with bench folding function that provides an extra flat load space.
Hyundai has also designed the vehicle's bumper to reduce forward air flow resistance while the rear spoiler effect enhances fuel economy and driving stability.
The carmaker does not also compromise safety especially when viewed against the structural design of the car that utilizes anti corrosive steel, ring structure application to enhance rigidity and body robustness.
Coupled with this is the quiet and smooth all-aluminum Grand Xcent engine with exceptionally low weight materials to maximize fuel consumption.
The Grand Xcent is undoubtedly a driver's delight and the first choice of field marketers and young couples particularly those looking for versatile and fashionably outstanding car, Mr. Nadkarni affirmed.