Hyundai Reveals Driverless, Hydrogen-powdered Truck Inspired By 1930s Streamliner Trains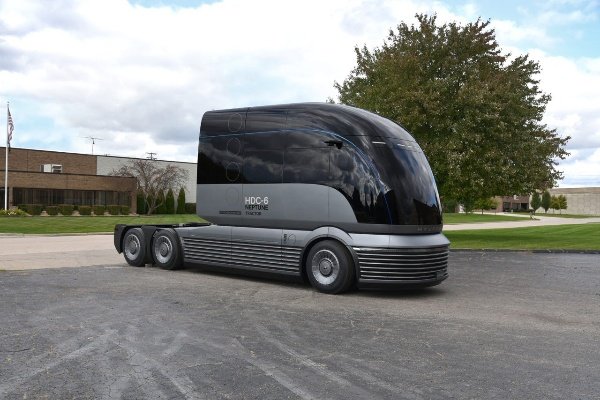 Hyundai has unveiled a driverless, hydrogen-powdered Class 8 heavy-duty truck named the HDC-6 Neptune.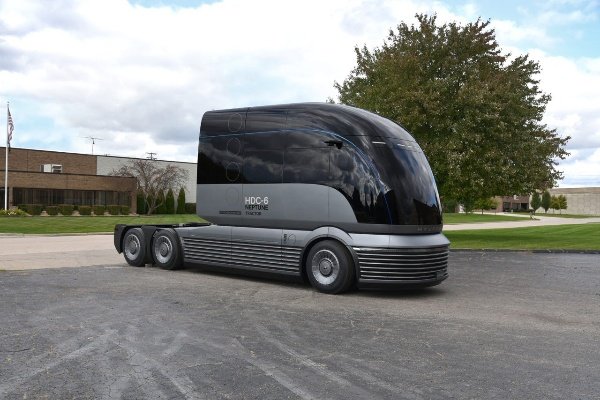 South Korea automaker, Hyundai, has unveiled a driverless, hydrogen-powdered truck inspired by the 1930s streamliner trains.
The concept Class 8 heavy-duty truck is named the HDC-6 Neptune, after the Roman god of the seas. It was revealed during the ongoing North American Commercial Vehicle Show.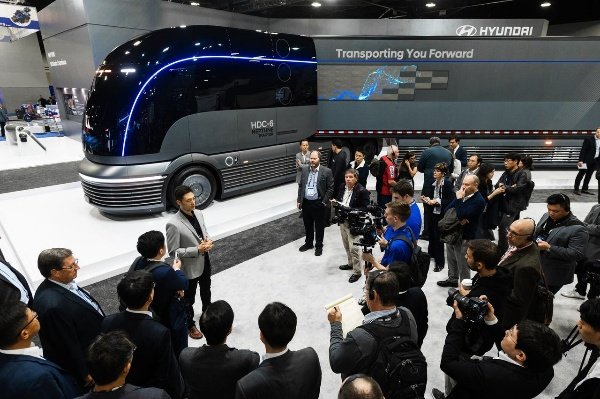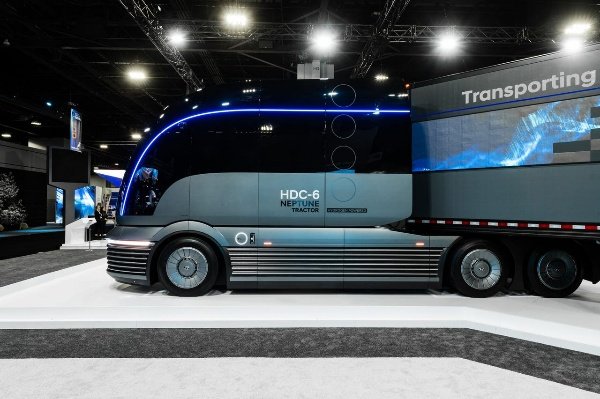 Edward Lee, Head of Hyundai Commercial Vehicle Business Division
"Today at this show, by showing HDC-6 Neptune, the first hydrogen-only concept for Hyundai Motor Company's commercial vehicles, we will start exploring opportunities in the United States commercial vehicle market,"
"Furthermore, we are willing to work with other partners to pave the way to establish a hydrogen ecosystem for CV."
The futuristic design produces only water as waste products. It is Hyundai's answer to a clean-energy powered haulage trucks.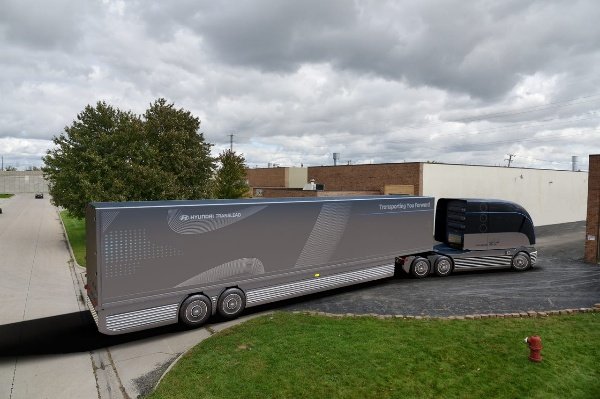 Passengers will have access to this truck through its sliding door and retractable steps, which are cleverly hidden in the large grill.
Despite being a driverless truck, the interior still features a steering and seats for the driver and front passenger.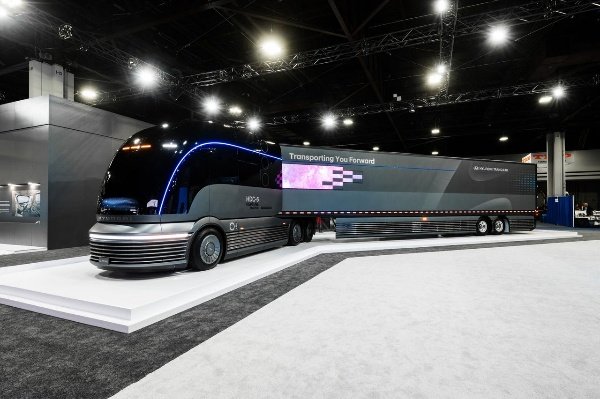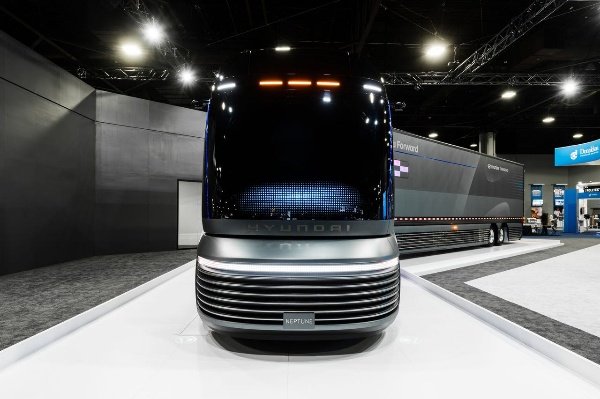 Hyundai also added that,
"We have cemented the fuel cell technology leadership position in the passenger vehicle sector with the world's first commercially produced fuel cell EV and the second generation fuel cell EV, the NEXO," 
The Class 8 heavy-duty truck is part of Hyundai's Fuel Cell Electric Vehicle 2030 Vision. The automaker plans to build 500,000 hydrogen-powered motors every year by 2030.
Few weeks ago, Hyundai showed how clean its Hydrogen car is by putting athlete in a bubble filled with Nexo's exhaust flow.
Automakers, including Mercedes, BMW and Hyundai, boasts car models that uses hydrogen fuel. The Hyundai Nexo, Mercedes GLC F-Cell SUV and BMW i Hydrogen Next, are all powered with hydrogen fuel. They also travel further between fill-ups.
Unlike petrol station, hydrogen fuelling stations are still very scarce. It cost up to $2 million to build one, so companies have been reluctant to build them unless more fuel cell cars are on the road.