Hyundai Unveils First Interior Images Of Casper SUV (PHOTOS)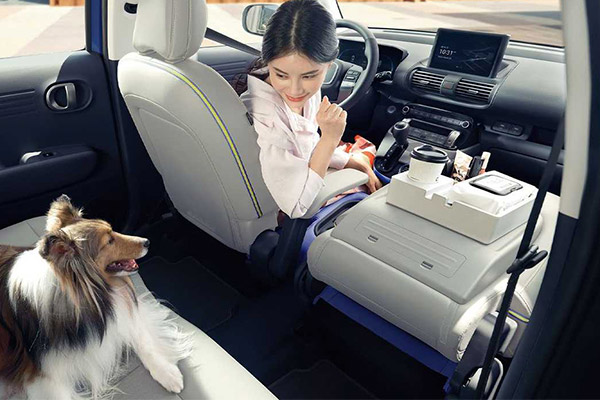 Hyundai Motor Company unveils first interior images of upcoming Casper sports utility vehicle (SUV). 
The Hyundai Casper SUV is scheduled for launch on the 29th (Wednesday) of this month.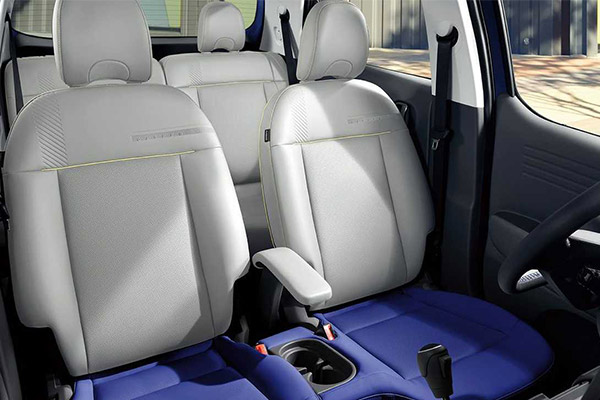 Hyundai Motor Company will unveil the main specifications, interior design, and price of Casper, which is scheduled to be released on the 29th (Wednesday) of this month, and start online early bird reservations (pre-contract) from the 14th (Tuesday).
Casper is a new car class 'entry SUV' introduced for the first time by Hyundai Motors. It has individual interior and exterior design and color having seats with adjustable interior space according to use. It is also armed with an advanced driver assistance system and standard front center side airbags for safety Securing. It is characterized by driver-oriented convenience specifications.
Early bird reservations are made on the website 'Casper Online (casper.hyundai.com )' rather than the existing sales network, and full-scale D2C (Direct to Consumer) sales will be held on the 29th (Wednesday) of Digital Premier (CASPER). Premiere).
This Casper online sale is significant in that it is the first domestic car brand to introduce the D2C method by reflecting the intact and digital trend that has accelerated since Covid-19.
Hyundai Motor Company plans to provide an optimal online purchasing system and various information-providing channels. This would enhance customers easily and quickly searching for information and purchase vehicles without time and place restrictions.
Casper has an iconic interior and exterior design.
Casper's exterior design captures the youthful and dynamic sensibility of entry-level SUVs based on dignifiedness and robustness.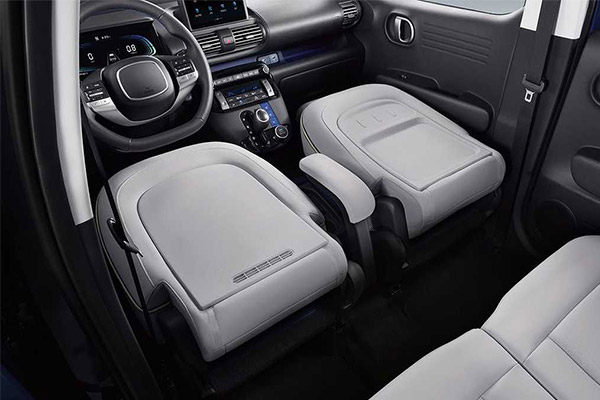 Hyundai Motor Company applied a unique detachable headlamp to the front of the hard and stout body, revealing Casper's unique strong presence.
In addition, the parametric pattern front grille and rear lamp add a futuristic feel, and the active model (turbo model) has a circular intercooler intake, mesh-type grille, and sporty design skid plate to complete a dynamic image.
Casper's interior creates a soft and comfortable atmosphere that contrasts with the dynamic appearance of the exterior by actively utilizing curves throughout the space while sharing the capsule-shaped formative elements with the exterior design.
Hyundai Motor Company realized the best feeling of openness by applying a slim and concise layout and enhanced ease of use with various storage spaces such as a USB charging module and an open tray in front of the passenger seat.
In addition, the center console was removed and the gear knob was mounted on the dashboard to enhance openness. Here, a bench-type seat was applied so that it could move freely between the driver's seat and the front passenger's seat.
In addition, the contrast of vivid colors was added to maximize the visual pleasure.
In the case of the first row seats, two-tone color was applied and detailed elements such as zipper-type stitching were added to the rear edge of the seat to clearly reveal the individuality of the vehicle. The purple monochromatic interior mood lamp applied to the modern trim and the hound's tooth pattern applied to the ceiling are characteristic interior design elements that contain Casper's unique sensibility.
The exterior is a total of six types, including, Tomboy Khaki, Soultronic Orange Pearl, Atlas White, Titan Gray Metallic, Intense Blue Pearl, Unbleached Ivory, developed by Hyundai for Casper. Meanwhile, the interior is Black (fabric sheet/melange gray) Seat cover) Black (artificial leather seat) Light gray/blue (artificial leather seat/lemon point) Dark gray/light khaki (artificial leather seat/orange point) You can choose from a total of 4 types.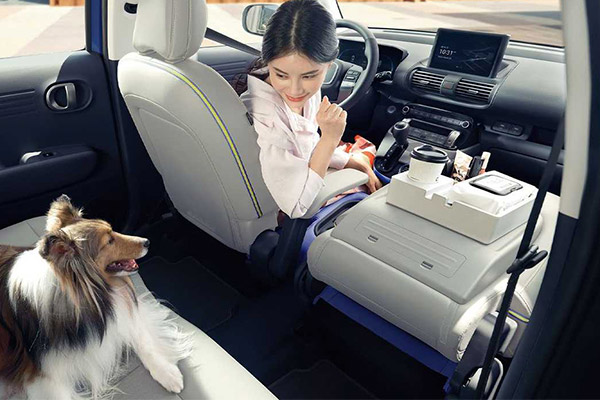 Simon Loasby, managing director of Hyundai Styling, said, "The Casper is a car that embodies the challenging spirit and young energy of Koreans. said
Seat usability that transforms the existing paradigm for spatiality
Casper boasts high space utilization by applying to fold (folding the backrest forward), sliding (moving the seat forward/backward), and reclining (tilting the backrest forward/backward) to all seats in the first and second rows.
Hyundai Motor Company has expanded the usability of interior space by applying a full-folding seat in which the driver's seat is completely folded for the first time in the world.
The second-row seats can be moved forward and backward up to 160mm and can be reclined up to 39 degrees, so even rear passengers can enjoy a comfortable rest. In addition, as each seat can be fully folded, 301L of loading space can be secured when the rear seats are sliding forward, and a maximum of 2,059mm of interior length can be secured when the first and second rows are fully folded. Passengers can not only load various sizes of goods but also utilize the space that suits their personal tastes and situations, such as leisure and outdoor activities.
Advanced safety technology and standard application of center side airbags for front seats ensure customer safety
Casper is equipped with an advanced driver assistance system (ADAS) and 7 airbags, including center side airbags for front seats, as standard, and secures a high-rigidity and lightweight body structure to ensure safety beyond the class.
Hyundai Motor Company introduced intelligent safety technology in all trims of Casper such as Forward Collision-Avoidance Assist (Vehicle/Pedestrian/Bicyclist) Lane Keeping Assist (LKA), Lane Keeping Assist (LFA), Driver Attention Warning (DAW), High Beam Assist (HBA). The safety and convenience of the class were secured for the first time in the light model by default, such as the departure notification of the vehicle ahead.