Ikot Oku Ikono Bridge: 10 Things To Know About The Longest Flyover Bridge In Akwa Ibom State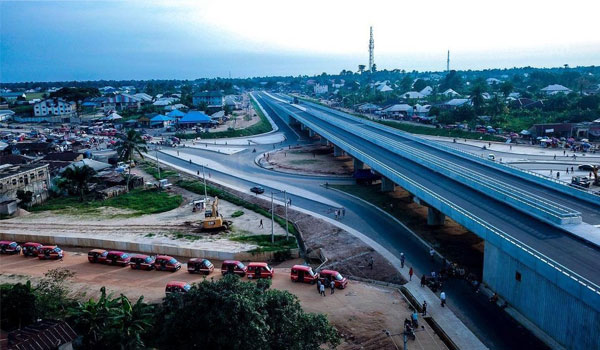 The Ikot Oku Ikono Bridge in Akwa Ibom State was recently commissioned.
The bridge is expected to bringing to an end, constant accidents that claimed numerous lives involving motorists coming in to Uyo from Ikot Abasi via Abak and Eket via Etinan LGAs, through the junction.
Here, we highlight some important information concerning the Ikot Oku Ikono Bridge .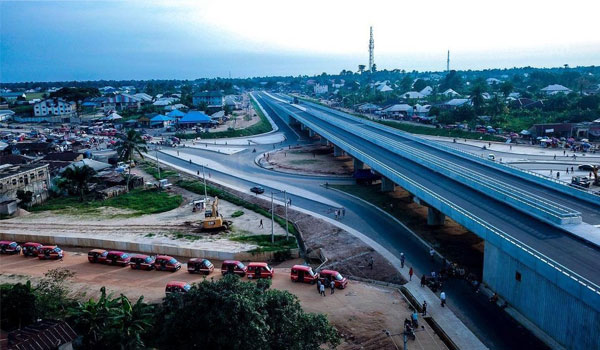 This bridge is the longest of the existing flyover bridges in Akwa Ibom.
2. The total length of the Ikot Oku Ikono Flyover bridge is 1.4 Kilometer.
3. It is longer by 500 meters than the combination of the two existing flyovers in Akwa Ibom State.
4. No other state in the South South region has built a flyover over 1.4Kilometer long.
5. Construction of the bridge commenced in the third quarter of 2019 and the project was earmarked for completion in two years.
6. The contract for the construction of the flyover bridge was awarded on July 15, 2019 and it was expected to be delivered in two years.
7. The two other flyovers in the state are the Atiku Abubakar and Federal Secretariat Flyovers.
8. The new flyover bridge was inaugurated on July 16, 2021 by former President Olusegun Obasanjo.
9. The Ikot Oku Ikono Flyover bridge has a 15 metre dual carriage way, 2.4 kilometre sleek lane, 1.5 metre walk way and a 2.2 kilometre drain to take water to the outfall drain.
10. The construction firm, Julius Berger, constructed the flyover.