Improved 800 Volt Setup To Be Featured In The Mercedes-Benz EQE And EQS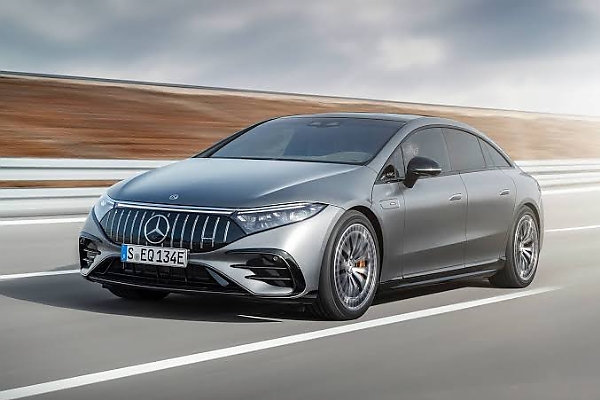 With the promise of revamping its EVA2 platform, Mercedes is hinting at some electric surprises under the hood.
So, what's sparking this buzz? It's the shift from the current 400-volt electrical system to a much-improved 800-volt setup. Higher voltage would normally enable less heat generation, which will enable faster charging, which means less downtime. On the other side of the chain, it can unlock more power.
The EVA2 platform is a cornerstone of the key Mercedes electric cars – the EQE that we reviewed recently and EQS is built on it. Currently, this platform is powered by a 400-volt system, but the luxury automaker is looking to upgrade it.
You see Mercedes's new eATS 2.0 electric motors, its self-developed pride and joy, are set to be incorporated across various platforms, including MMA, and MB.EA-M, and the intriguing EVA2M. But that would require to literally go back to the drawing board and redesign the entire platform so why not make the switch now?
Plus, there's a switch from a 1-speed to a 2-speed gearbox, optimizing the power delivery at different speeds. Toss in the new SiC power electronics (which claim to range by 5% due to lower heat losses) and a new battery cell type, and you've got yourself a true modern EV.
Mercedes is also throwing in a heat pump, a disconnect unit on 4matic models, and an upgraded 22 KW onboard AC charger. All these enhancements should bring a dramatic increase in efficiency and range. And hey, who doesn't love fewer pit stops on a road trip?
Mercedes boss, Ola Källenius, mentioned that the company isn't too keen on twiddling their thumbs for four years. With the rapid evolution of electric drivetrains, it seems early 2025 is a probable launch time for the eATS 2.0 and the Gen5 battery.