In 2014, I Slept In My Car For Straight 3 Months – Tunde Ednut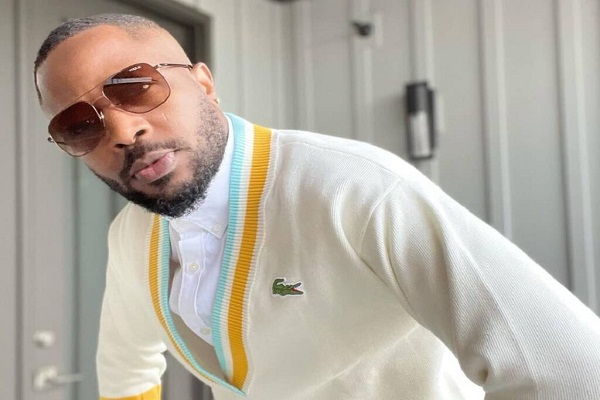 Controversial Instagram enthusiast, Tunde Ednut, just made a shocking revelation of how he slept in his car for 3 months in 2014. According to him, he used the trunk of his Volkswagen Jetta as his wardrobe where he packed his clothes and shoes.
He also made mention of where he usually park at night to sleep. The safe location for him which he mentioned is one Parktonian Hotel located in Lekki, Lagos Island.
The sole purpose of this his revelation is to motivate his followers on not giving up on their dreams.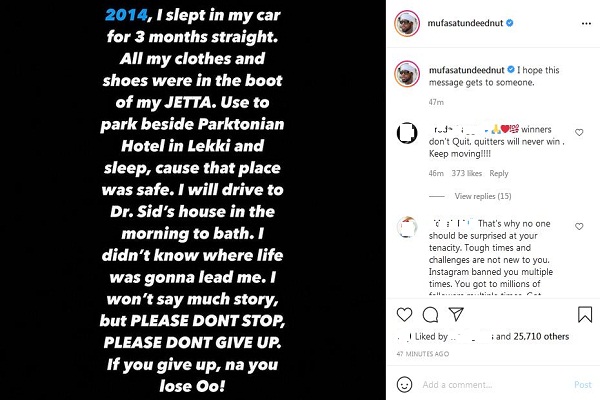 Sleeping in a car is not all that comfortable. Imagine doing that for 3 months. The body aches would be telling on you. Let me share my own experience sleeping in a car. I was traveling from Enugu to Abija with a 2007 Toyota Corolla some years ago. On getting to Lokoja, the car developed a serious fault which cut the journey short. There was no way the car could be managed because it has to do with the top gasket. One thing about changing the top gasket is that you have to allow the engine to be as cool as possible.
Because it's evening already, our best bet was to wait till the following day. Had to park the car in a busy petrol station. I am not sure they know what 'night' is there; it's very busty throughout the night.
I parked and laid back the seat to sleep. It wasn't such a pleasant memory. Time was running slow through the night, mosquitos were feasting on me and the body aches was just much. Just for a night I felt this discomfort. How about someone who does this every day for three months.
You can share your own 'sleeping in the car' experience with us in the comment section.