Instagram Comedian Ben Cash Buys Mercedes Benz GLK SUV (PHOTOS)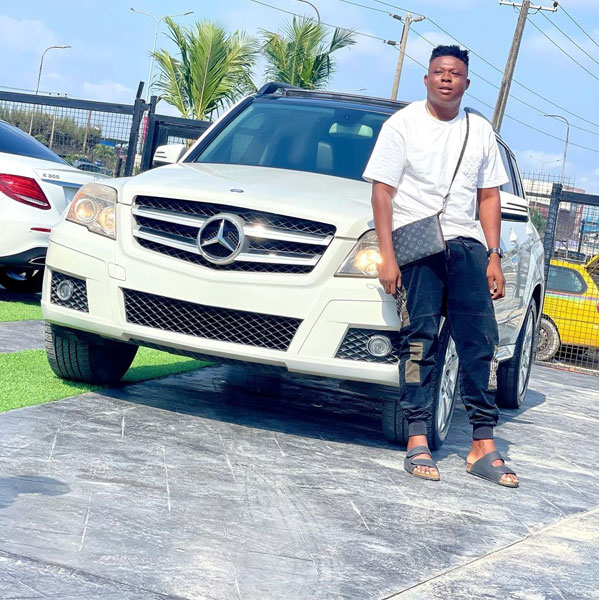 Popular Instagram and YouTube comedian Ben Cash has bought for himself a Mercedes-Benz GLK SUV.
His colleague, Obotuke Timothy, known famously as Sirbalo Comedy, took to social media to announce the new whip and to congratulate him.
Ben Cash whose real name is Benard Adedeji Ossai, together with his associate, MC Reality,  won the Indomie Belle Full Comedy Challenge which took place in April and July  2016.
Their hilarious skits about Indomie Belle Full had the highest likes and shares on social media which won them each a year's supply of Indomie noodles. MC Reality won N1,000,000 cash while Ben Cash went home with a Nokia Lumia S 30 phone.
See below photos of the comedian Ben Cash in poses with the GLK.