Innoson Denies Acceptance Of Zugacoin To Buy Its Vehicles, Says Crypocurrency Is Illegal In Nigeria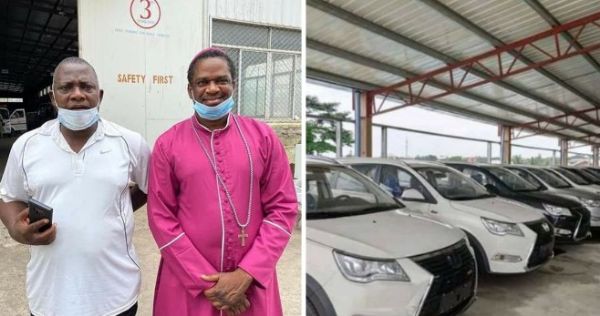 Innoson Vehicles Manufacturing (IVM) bebunks its acceptance of Zugacoin to buy its vehicles, says Crypocurrency is illegal in Nigeria.

Innoson Vehicles Manufacturing Co. Ltd has warned members of the public to debunk the alleged acceptance of Zugacoin for the purchase of products under the INNOSON Group anywhere in the world.
The indigenous automaker made this known via a statement posted on its twitter handle, noting that there was never an agreement with the founder of Zugacoin, Archbishop Sam Zuga.
Recall that a report went viral some days ago affirming customers can use a Nigerian cryptocurrency "Zugacoin" to purchase vehicles and products under the INNOSON Group.
The report alleged that the Innoson will accept the coins for any of its products, following partnership deal between Archbishop SamZuga of Zugacoin and Chief Dr Innocent Chukwuma on Saturday, March 13, 2021.
In reaction to this, Innosson has issued a stern warning to the general public to disregard such information, as the company has not signed any agreement with any organization or entity in that regard.
The Group advised that information suggesting that it adopted Zugacoin did not emanate from it. Meanwhile, it affirms the fact that the information is false and misleading.
Innosson stressed that it is compliant with CBN's restrictions on the use of cryptocurrencies in Nigeria. It added that Innosson would not take any action that would contravene existing laws and regulations in the country.
The Central Bank of Nigeria (CBN) had placed some level of restrictions on the use of cryptocurrency in Nigeria. This is with a directive to all deposit money banks to close all crypto-related accounts.
Innosson Vehicle Manufacturing Co. Ltd., (IVM), founded by Dr. Innocent Chukwuma, is an indigenous private Nigerian group of companies.
The automobile company is with a key focus on driving the Nigerian economy forward through industrialization.