Innoson/Bosch Automobile Training Kicks Off, Over 200 Students To Be Trained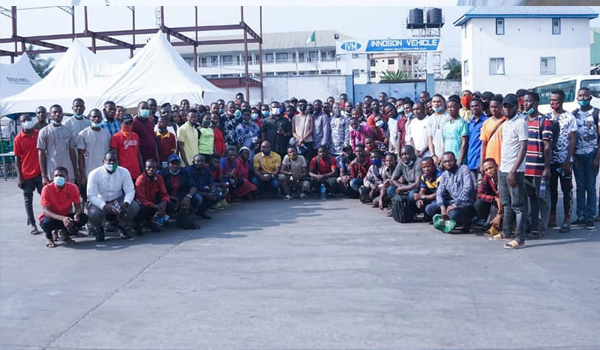 BOSCH – a German firm specialising in auto diagnostic equipment – has partnered with the training academy of Innoson Vehicles Manufacturing (IVM). The partnership will see them train 200 unemployed youths from the 5 States in South Eastern Nigeria.
The students are been trained in automobile maintenance. The training will take place at the Nnewi and Enugu centres. The duration of the programme is 3 years.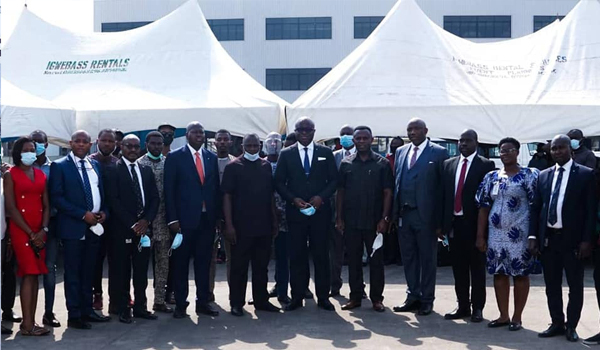 The Chairman/CEO of Innoson Vehicles, Chief Innocent Chukwuma OFR while addressing the newly admitted trainees stated that the students on graduation will go back to their respective states to establish BOSCH-IKA automobile maintenance centres.
They will in turn train more participants in their respective states in the remaining 2 years. Bosch
Chief Chukwuma further urged them to make good use of the opportunity through making sure that they acquire all the knowledge. He also encouraged the CEO of Innoson Kiara Academy IKA, Mr. Endi Ezengwa and all the lecturers to keep up with the good works.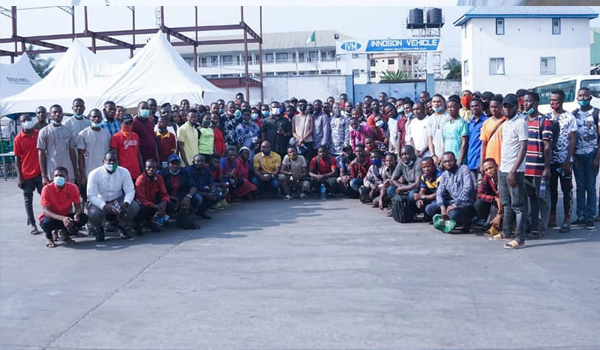 The Chief Executive Officer, IKA, Mr. Endi Ezengwa in his address appreciated Chief Chukwuma for the role he has played in establishing the Academy which offers the youths platform to be trained and empowered.
He described Innoson as a man of vision who has touched lives. Bosch
Ezengwa while addressing the students advised them to be focused and passionate. According to him "What we do here is human transformation. Your knowledge, skills and knowledge will not only be build but transformed. You will be trained for six months in the factory and the remaining six months in your respective departments".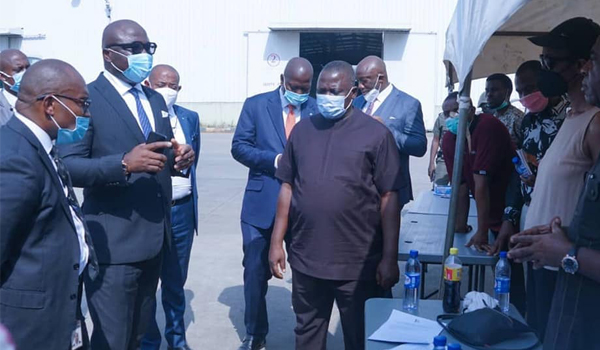 Mrs Chizoba Adaigwe (a project developer) equally stressed that the academy is determined to change the narrative.
"Our network is interested in developing the south east of Nigeria which could be an engine for the country. This programme is channeled at bringing together a German and Southeast company together. They are to work and partner together and train our youths who are the future. This program is set out to encourage the youths and harnessing their skills". Bosch
Innoson Vehicles will support the establishment of the various BOSCH-IKA automobile maintenance centres in the States by providing some basic diagnostic equipment. The graduates will be attached to experienced mechanics in their various localities for more support.
Innoson Kiara Academy (IKA) staff will visit all the centres and provide further training and assessments for apprentices on the programme.
National Board of Technical Education (NBTE) and National Business and Technical Examinations Board (NABTEB) will provide final examinations and certification.Innoson/Bosch Automobile Training Kicks Off As Over 200 Students Are Inducted
Innoson Kiara Academy will support successful graduates who wish to be entrepreneurs to seek funds from the Central Bank of Nigeria to support the establishment of their respective auto maintenance workshops.