Innoson Motors presents IVM G12 to Nigerian Army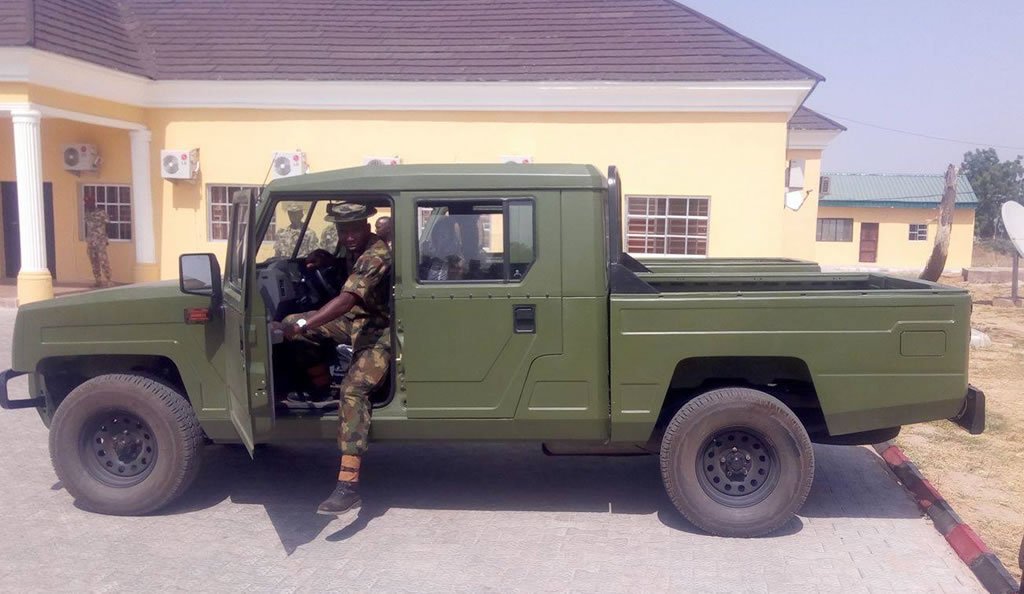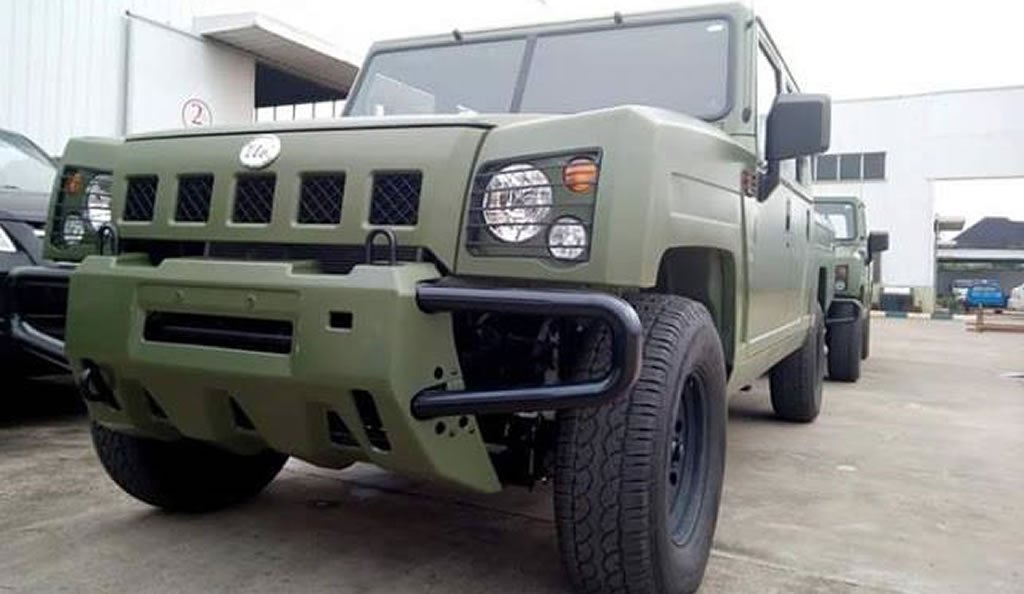 The Chairman of Innoson Group Chief Dr Innocent Ifediaso Chukwuma OFR presented the new IVM G12 to the Chief of Army Staff Lt Gen T Y Buratai at the Tactical Headquarters of Operations in Maiduguri, Borno State.
The IVM G12 is a highly mobile and tactical SUV built solely for military operations. It possesses a brawny frame, typical of military armored carriers. A few inches of ground clearance, a smooth underbody, allowing the vehicle to easily navigate obstacles under most road conditions.
This highly mobile and tactical SUV is presently available in double cabin, pickup and closed roof models making it suitable for both urban, off-road and patrol duties.
Nice job from Innoson Motors.