These Jeep Cherokee-based Innoson IVM G12 Millitary Vehicles Can Be Dropped From Helicopter (Photos)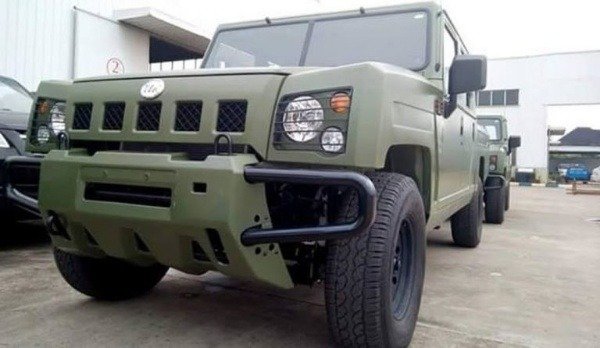 Jeep Cherokee-based Innoson IVM G12 Utility Vehicle, a Nigerian version of the multi-purpose U.S. Military Humvee, can be dropped from a helicopter.
The Utility Vehicle has been hailed by Chief of Army Staff, Lt Gen T.Y. Buratai because of its ability to do well in tough terrains in the North.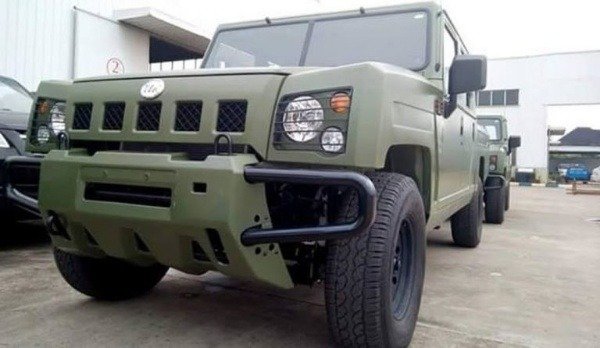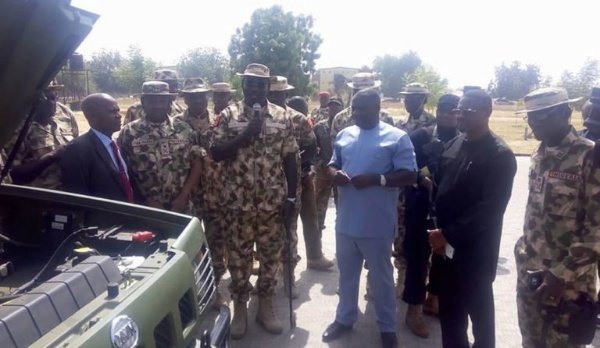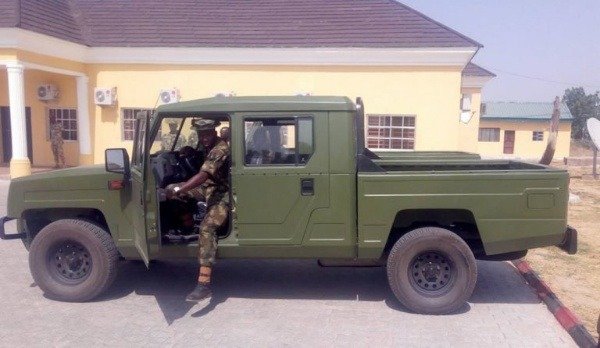 Back in 2016, indigenous automaker Innoson donated three units of the IVM G12 Utility Vehicles to the Nigerian Army to enhance its operations against insurgency.
During the presenting of the IVM G12 series to the Chief of Army Staff, Lt Gen T.Y. Buratai, the Chairman of Innoson Group; Dr Innocent Chukwuma assured that the vehicles would perform well in challenging terrains the army is used to in its operations.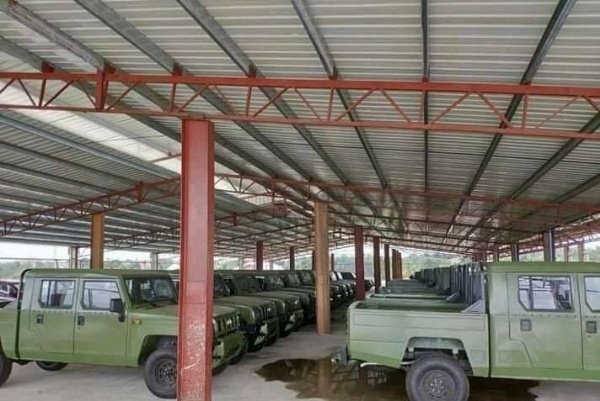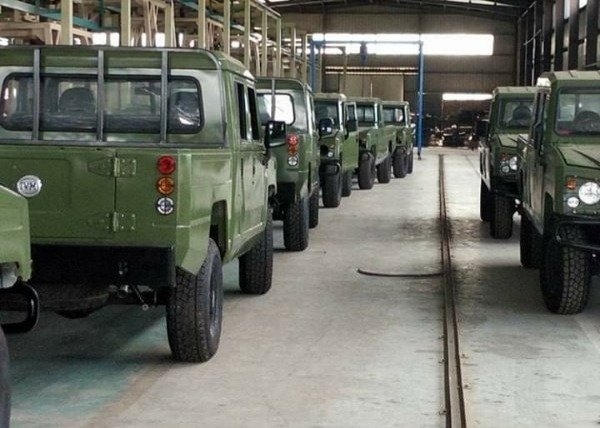 Since then, the Nigerian Army has acquired and deployed over 70 variants of the IVM G12 Utility Trucks . This acquisitions comes after the donated vehicles were tested and found suitable at the North-east terrain.
IVM G12 Military Vehicles
The IVM G12 Military Vehicles is a
variant of the 1/2 or 3/4 ton BJ2022 4×4 "Brave Warrior" Utility Vehicle manufactured by BAIC Motor under Beijing Auto Works (BAW).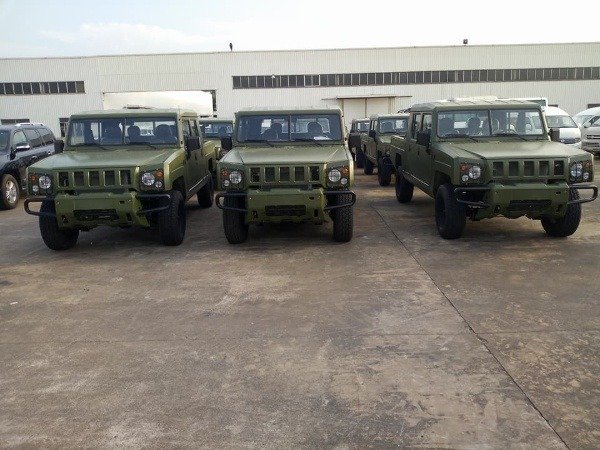 Based on a Jeep Cherokee, but longer and wider, the tactical van was jointly developed by Beijing Auto Works and Chrysler.
The High Multi-Purpose Vehicle, initially created for the People's Liberation Army, is the Chinese version of the multi-purpose U.S. Military Humvee.
The baseline IVM G12, which can carry 5 soldiers, including the driver, has a fully enclosed 4-door body.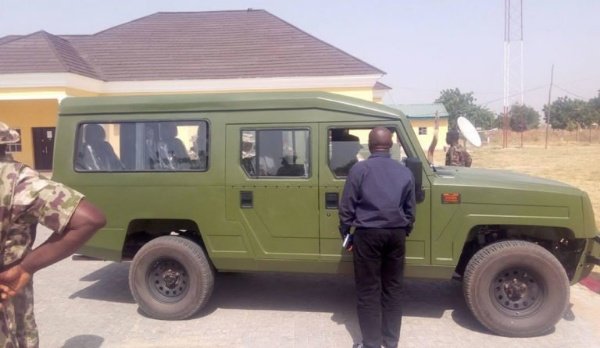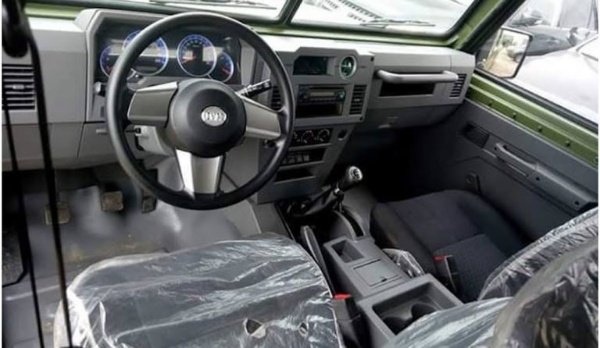 The G12 has a windscreen that can be folded over the bonnet and top. The side windows can be removed in order to reduce vehicle height.
It has a trailer hitch and can tow light trailers or artillery pieces with a maximum weight of 500kg. This vehicle has a 500 kg payload capacity.
The IVM G12 is available in 4-door vehicles with open top, 4-door vehicles with hard top and a 2-door pickup.
Some of them can carry up to 8 men, including the driver. These vehicles have 500 kg or 750 kg capacity, depending on the version.
Lightly armored versions of the IVM G12 is also available. The vehicle is fitted with a front-mounted self-recovery winch.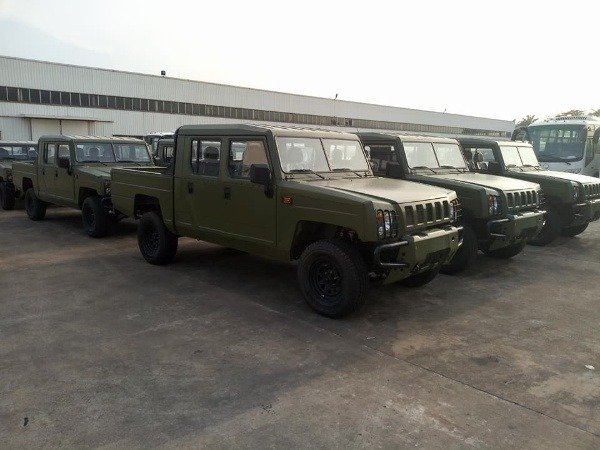 Powering the IVM G12 is a Nissan-sourced 140 hp 3.0-liter turbocharged diesel engine. This engine can start within 10-20 seconds at -30°C, or 30-45 seconds at -40°C.
The IVM-G12 has a 85-litre main fuel tank and a 18-litre auxiliary tank that allows a maximum range is 1,000 km.
The IVM G12 is currently being used by the Nigerian Army as a troop and cargo transport, command vehicle and reconnaissance vehicle.