Innoson Vehicles Used By Police, Army, FRSC And Nigerian Fire Fighters (Photos)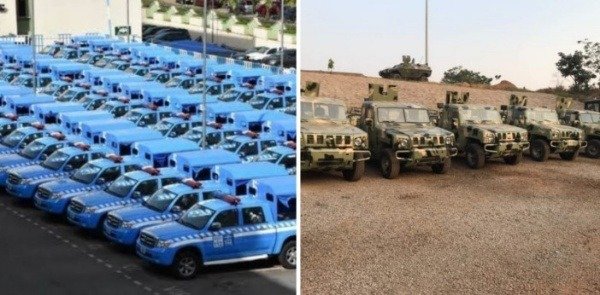 Check out Innoson vehicles that is currently being used by the FRSC, Police, the Nigerian Army, as well as the Nigeria Fire Fighters.
Seven months ago, Innoson took to its twitter page to reply critics that mocked its car designs and prices. In some of its tweets, the automaker made it known that "Rome Was Not Built In A Day".
The young automobile company believes it will one day make cars that will rival models from well established companies like Volkswagen and Mercedes.
Since then, several government agencies have acquired dozens of vehicles from several models that the company is currently offering.
To show its not here to play but to make good vehicles, the automaker has taken to its twitter page to share pictures of some of its models that is being used by government agencies.
The tweet reads :
"Nigeria's Federal Road Safety Corps use Made In Nigeria cars from Innoson.
Nigerian fire fighters use Made In Nigeria fire trucks from Innoson.
The Nigerian Police use Made In Nigeria cars from Innoson.
Nigerian Army use Made In Nigeria vehicles and trucks from Innoson"

The IVM G12
The Nigerian Army currently boasts of dozens of IVM G12 utility vehicle in its fleet.
Two months ago, Imo state Governor Hope Uzodinma also procured dozens of G12 for operation "Search and Flush."
Fire Fighting Trucks
Enugu state is one of several customers of the automobile company. For effective response to fire emergencies in the state, Governor Ifeanyi Ugwuanyi also procured 5 new fire fighting trucks from Innoson.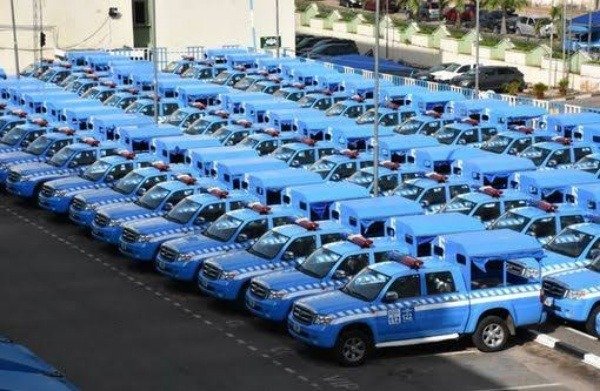 Pickup trucks
Last year, the Federal Road Safety Commission (FRSC) took delivery of 77 operational vehicles. The vehicles consisted of Innoson IVM 4×2 Double Cabin Pick-Ups and seventeen seater bus.
The Nigerian police force also boasts of IVM pickup trucks in its fleet.
Six months ago, the automaker, in its efforts to cater for the demands of its customers in Nigeria and Africa as a whole, opened a new automated bus manufacturing plant in Nnewi, Anambra State.
The move effectively reduced the cost of new 15-17 seater Hummer bus from ₦16 million to ₦9 million.