Made In Nigeria All Terrain Tactical Military Vehicle Spotted (Video)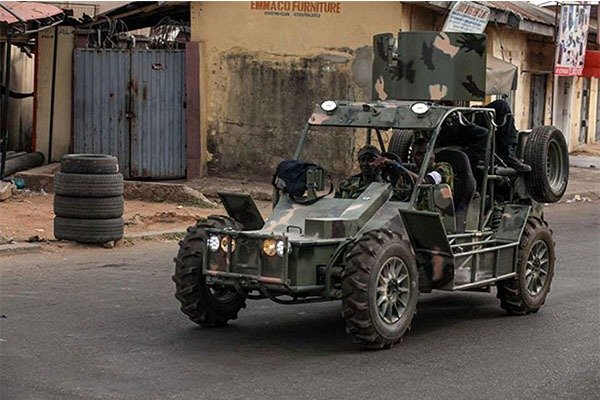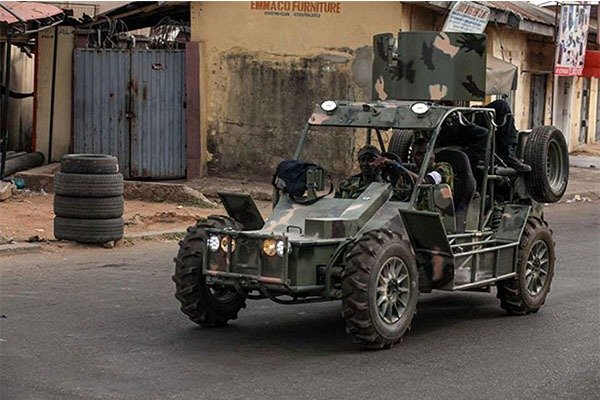 The all-terrain tactical military vehicle that is locally made were seen patrolling the streets yesterday to the awe of the public. The vehicles comprise a fleet of different variations but some particular one stood out. The stand out vehicle is known as the Light Patrol Vehicle.
The Light Patrol Vehicle is a 3 man mounted vehicle with a gun on top and a protective shield. The configuration is a 2 seat for one driver and passenger and the 3rd seat is for the person mounting the gun. The gun mounted is a 12.7mmm machine gun. The LPV is based on a modified modified construction frame like those found for all-terrain off-road race cars.
Although the design language is based on the British Springer developed for the British Army by UK-based Enhanced Protection Systems. The US army uses the vehicle under the name Fast Attack Vehicle.
How do you guys see this military vehicle? Tell us in the comment section below.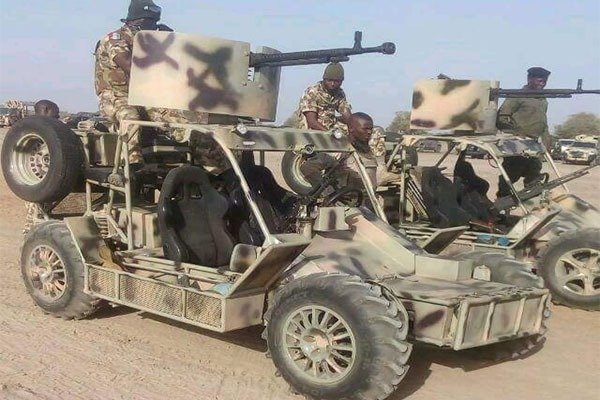 Video