Inside Russia Vladimir Putin's N180b Presidential Plane That Includes Gold-plated Toilet And A Gym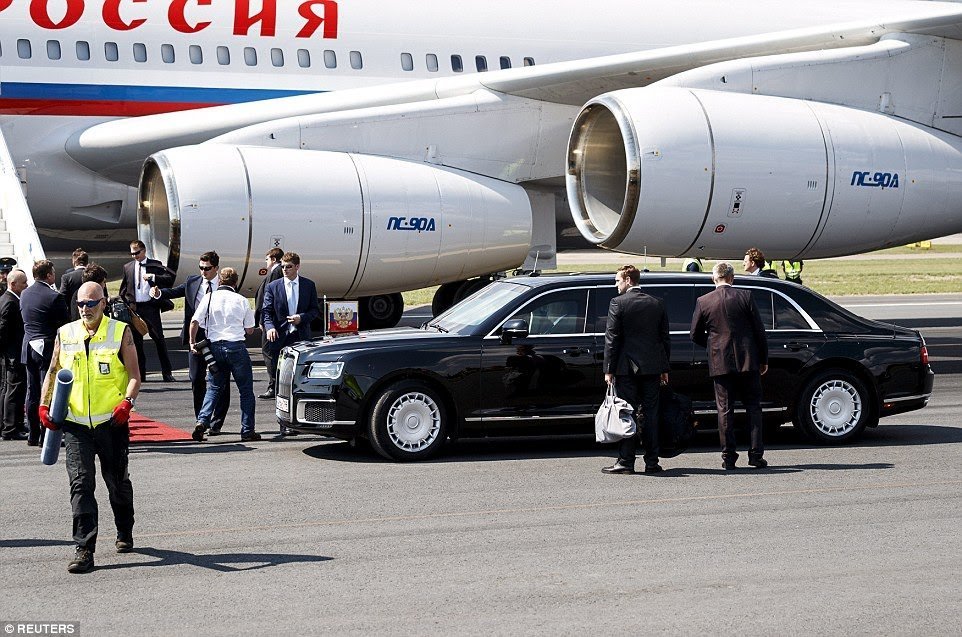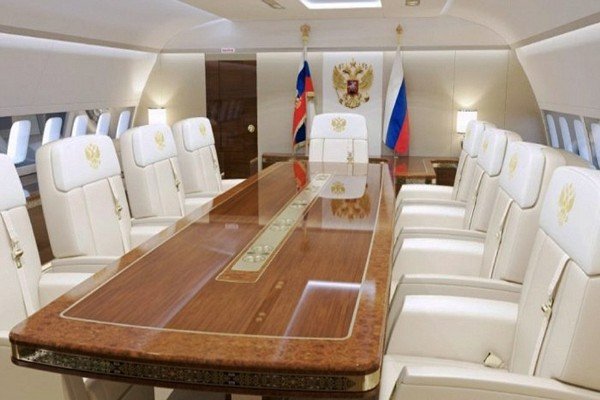 This is the luxurious cabin of Russian president's $500million (£380million and about N180b in naira) IL-96-300PU aircraft.
It is a wide-bodied, long-haul airliner produced by the Voronezh Aircraft Production Association.
The IL-96-300PU planes are covered in a special coating that makes them harder to spot on the radar.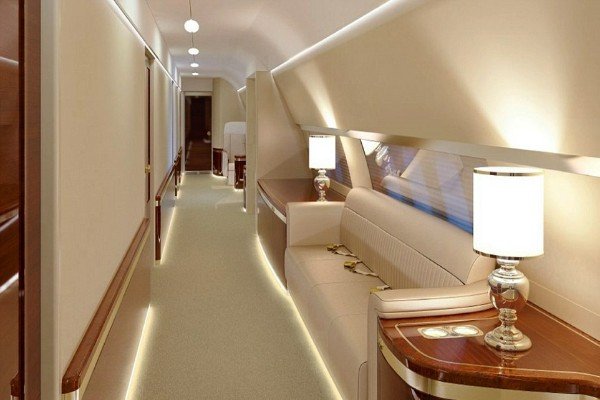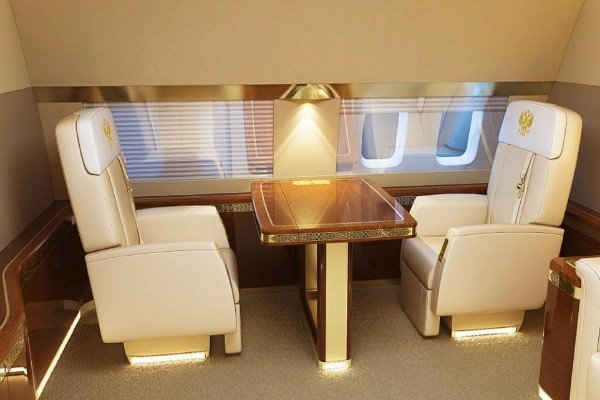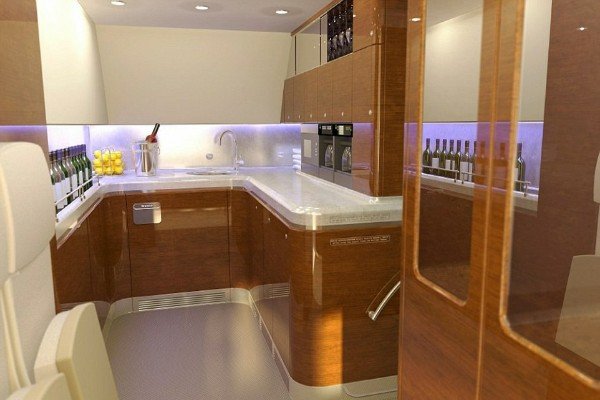 He has four identical private jets and they are all readied for departure as soon as knowledge of an international flight is public, with three acting as decoys.
No one but those closest to Putin knows which of the 4 planes he's going to board before a planned takeoff.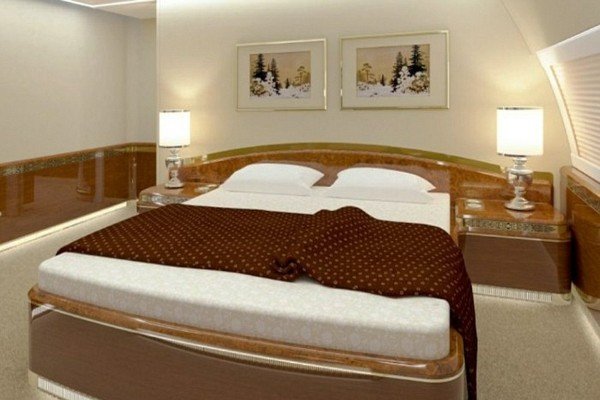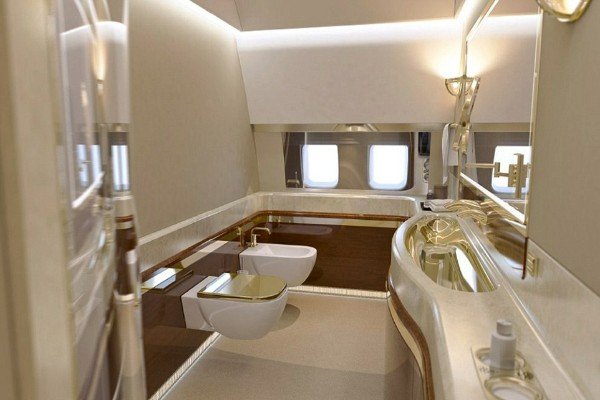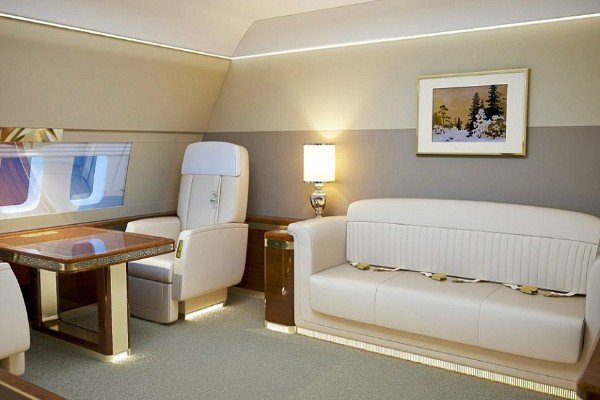 After the choice is made, either one or all three of the remaining planes follow the president as back-up.
In case of an emergency, the pilot can summon 68 fighter jets from the special Russian Aerospace Forces to repel the attack.
In the clips above , Sukhoi Su-30SM Fighter Jets can be seen escorting Putin's to a Russian Military Base.
The furniture and interior décor are finished in the neoclassical style and the planes are equipped with a spacious office and a huge conference table with a gold trim that is surrounded by cream leather seats.
The wide bodied airliners include an office, a conference room, a bedroom, a kitchen, bathrooms, lounges and a gym.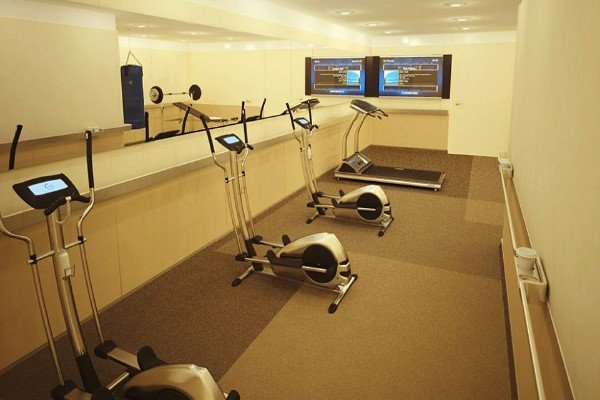 They also include an advanced communications systems that makes them act like command centers in case of an emergency.
Donald Trump's $1billion (about N361b in Naira) presidential plane is better equipped, larger and more expensive.
US Donald Trump also speaks of the deal White House struck with Boeing for a brand new Air Force One plane .
The new $3.9 billion (about N1.4trillion naira ) Air Force One will be unveiled by 2021 as against the initial deadline of 2024 ,so that he too could fly in the new bird.
What do you think?