"Inspired By Earth" Rolls Royce Wraith Launched In Abu Dhabi (Photos)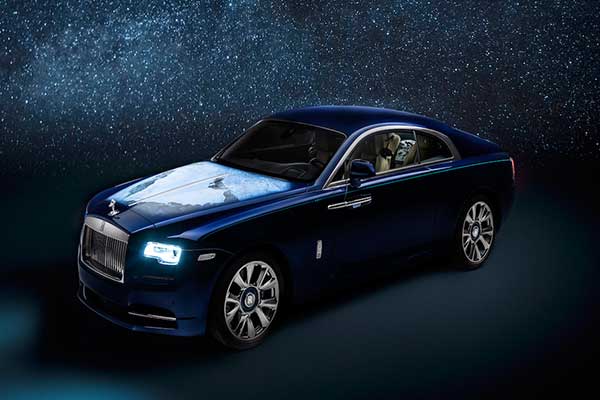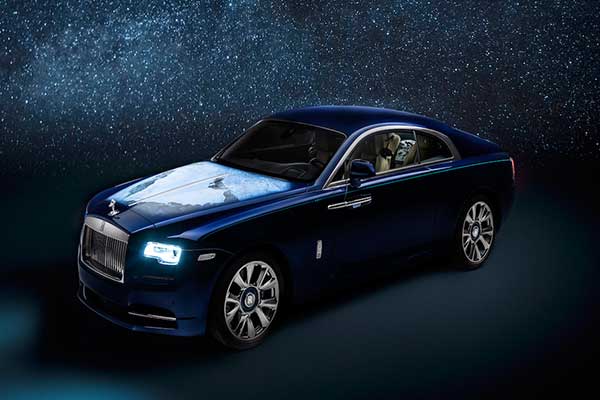 The Rolls Royce Wraith has so many customised models and this model joins the ever-growing list. This model was launched in Abu Dhabi and It wears the moniker 'Inspired by Earth' and it features a bespoke air-brushed artwork depicting the Middle East as seen from space. The theme actually draws inspiration from the entire Solar System. It is hand-painted featuring the Sun as well as the Planets (Mercury, Venus, Earth, Mars, Jupiter, Saturn, Uranus and Neptune).
Lead Bespoke designer for Rolls-Royce, Michael Bryden said in a statement. "We're used to clients bringing us grand visions for their Bespoke Commissions, but this provided a new perspective altogether. In our response to the brief, we've worked at both the 'macro' level, referencing the Sun and planets of the whole Solar System, and the much more personal 'micro' level, centring our view of the world on the place the customer calls home,".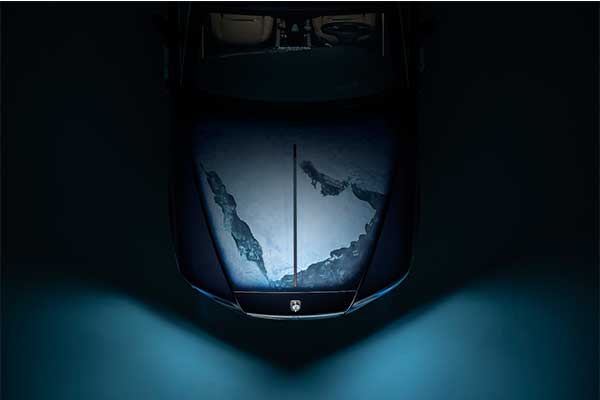 The Royal Blue exterior paint is meant to represent 75% of the Earth's surface, which is covered with water. The Middle East artwork is found on the hood and is centred on the UAE. The panorama also extends across the Red Sea, the Arabian Sea and the Gulf of Oman. On the interior, a focus was put on the Earth's surface and its human inhabitants. The seat comes in moccasin leather to mimic the sands of the Emirates' deserts. In addition to that, the Navy and Cobalto Blue accents reflect the rivers and lakes. Then there's the Emerald Green piping, which is meant to symbolize nature and white 'RR' monograms that hint at clouds and running water.
Aside from all the bespoke features, the Wraith is powered by a 6.6-litre twin-turbo V12 that outputs 623hp and 590lb-ft of torque. An 8-speed ZF transmission is fitted together with a rear-wheel-drive system. The pricing hasn't been confirmed but the "Inspired by Earth" wraith will be a little costlier than the standard model.