Is This A Ford F-150? Nah Its A Foton General From China (Photos)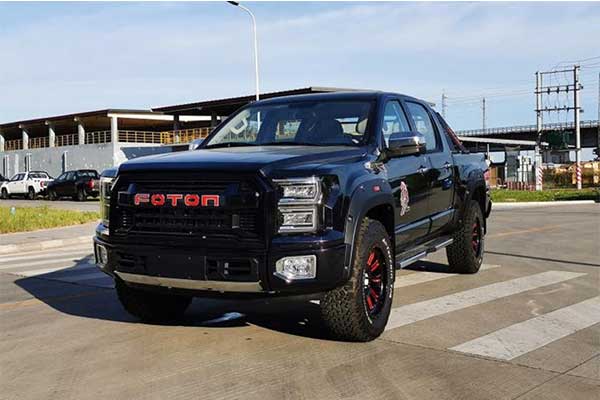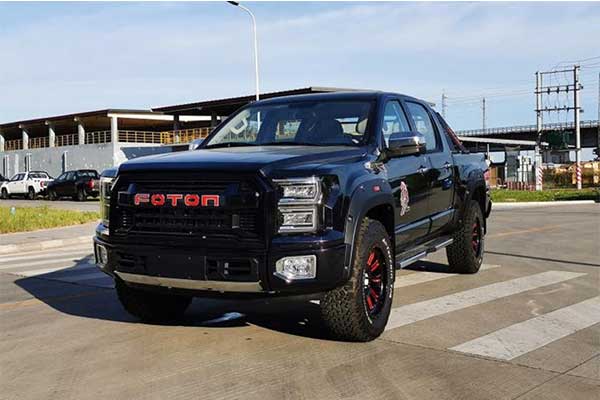 We are all familiar with the fact that the Chinese are known for copying other cars and this Foton General pickup truck is the latest. Although it looks like a Ford F-150, this Chinese wannabe is just not on par with the mighty Ford. Nobody knows how Ford is going to react to this or whether they will file a lawsuit. In the past, companies like Jaguar Land Rover pressed charges against Jiangling Motor Corporation for copying their Range Rover Evoque SUV. Also, this Foton General has another variant that resembles the F-150 Raptor.
Like all new cars out there, we have to talk about it so let's talk about this pickup truck. First of all this pickup will debut later this month at the Beijing Auto Show. It will ride on a modular chassis and as we all know by now based its styling on the F-150. Two engines will be available from launch starting from a 2.0-litre turbo-four gasoline engine with 283hp or a turbo-four diesel with 288 lb-ft of torque. A ZF-sourced 8-speed automatic will send power to either the rear or all four wheels. In addition, there will be a 3.8-litre diesel engine with a 48-volt light-hybrid system. A 9-speed automatic will be optional although no output figures are known.
The big question is whether Ford will press charges for copyright infringement since they are quiet about it. It may seem they have other issues to deal with and besides the Land Rover case took years before they won and Ford may not have that much of time for a legal tussle.