Israel "IRON DOME" System Intercepting Multiple Inbound Missiles Fired From Palestine (Video)
Israel "IRON DOME" anti-ballistic system intercepting multiple inbound missiles fired from Palestine into Israel airspace.
The Israeli Iron Dome is one of the world's most advanced Air-defence system.
It is reported to have a success rate of more than 90%.
Dozens of people reportedly dead as hostilities between Israel and Palestinian group, Hamas, escalated on Tuesday. Tensions between the two escalated after Israel surrounded the Al-Aqsa mosque earlier this week and assaulted worshippers there.
Footage shared by Israel shows its "IRON DOME" system Intercepting barrages of missiles fired by Hamas into its airspace. Warning sirens can also be heard blaring to signal incoming bombing from Gaza.
Video
The Palestinian militants reportedly launched 130 rockets from one barrage from Gaza city into Tel Aviv in one night as the most intense hostilities between the two in seven years escalated on Monday.
According to reports, the scale of rocket fire launched from Gaza into Israel suggests Hamas' military capabilities are growing. Israeli defense forces believes the rockets are travelling further into Israel than before. But, it noted that their anti-rocket interceptor system took down most of the rockets fired at the country.
So far, more than 30 Israelis have reportedly been killed in the attack. In response to the rocket attacks, the Israel Defence Forces have struck some 140 targets in the coastal enclave against Hamas, destroying homes and killing dozens of Palestinians.
Israel has also reportedly closed Ben Gurion airport pending a cease fire between the two countries. But the militant groups in Gaza has warned of more attacks to come.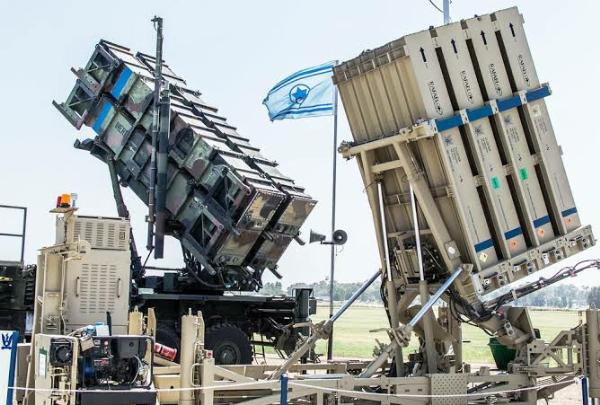 The Israeli–Palestinian conflict has been on for more than a century as the two struggles to be the masters of the land between the River Jordan and the Mediterranean Sea.
Despite the inflicting series of crushing defeats on the Palestinians since it became independent in 1948, Israel still cannot win.