Israel Loses N39m To Save Lives Every Time Its Missile Intercept One Rocket From Gaza, How "IRON DOME" Works (Video)
Jewish state, Israel, loses approximately N39m every time its missile intercept one rocket from Gaza.
Here is how its Israel "IRON DOME" defense system works.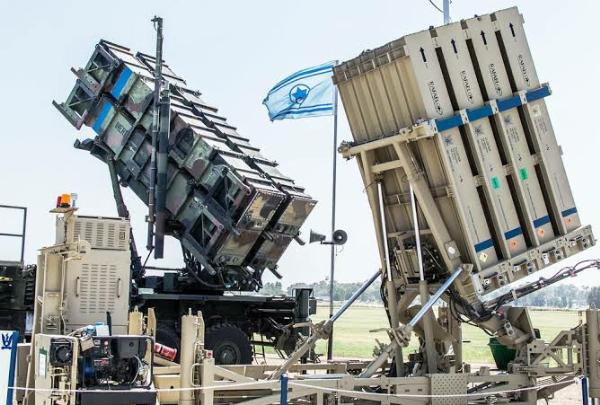 Israeli has thanked the services of one of its most advanced invention, the Iron Dome, since the fight broke out between the Jewish nation and Hamas early in the week.
The anti-ballistic system has proved effective in intercepting nearly all the barrage of missiles fired into Israel airspace by the Palestinians militants. It effectively reduced the number of casualties after Hamas fired over 130 missiles into Israel earlier this week.
The Israeli Iron Dome is one of the world's most advanced Air-defence system. It was developed by the Israeli defense firms, Rafael Advanced Defense Systems and Israel Aerospace Industries. The US reportedly supported the program by pledging $429m (£303m).
First deployed in 2011, Israel initiated its air-defence program after its war with Lebanon's Hezbollah in 2006. Then, Hezbollah rained 4,000 rockets down on northern Israel killing 44.
How does the Israel "IRON DOME" System works?
Israel's all-weather Iron Dome has a success rate of more than 90%. It relies on a system of radar that analyses whether an incoming rocket is a threat or not. It takes the appropriate response by firing a interceptor to destroy the incoming rocket target at civilian population inside Israel.
Video
It features a three-central component, consisting of Mobile Control Unit, a Radar and an Interceptor Batteries (Launcher) . While the Mobile Control Unit predicts the rocket's trajectory, the Radar tracks the rocket as it is fired across the border into Israel. The Interceptor Batteries or Launcher is designed to shoot rockets out of the sky.
The information picked by the system is used to guide Tamir interceptor missiles, which are fired vertically either from mobile units or a static launch site. The missiles detonate the incoming rocket in the air, producing explosions in the sky, as seen in the video above.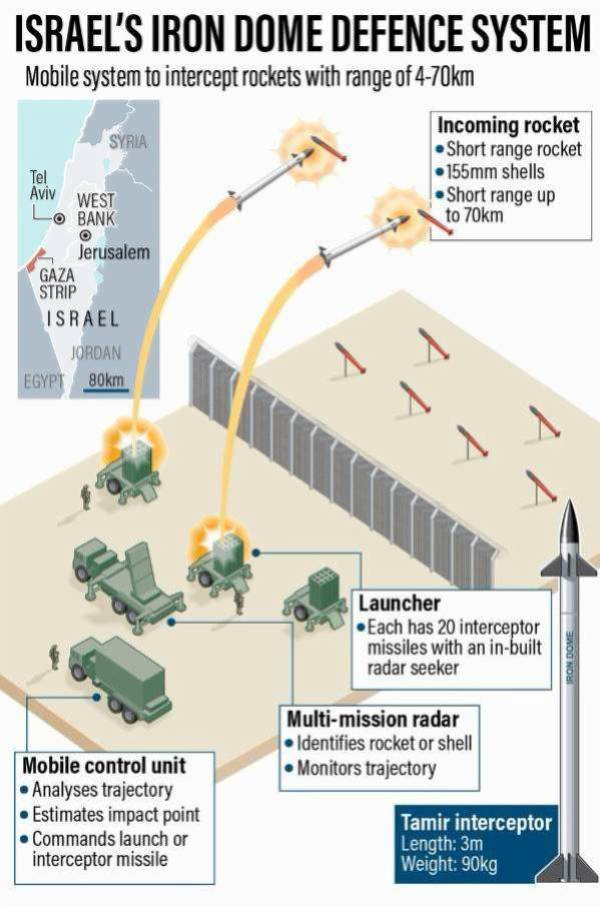 Every time Israel Iron Dome deploys its Tamir missile to intercept rockets from Gaza, it incurs a cost of around $95,000 (N38.8 million).
Due to the higher costs, the are deployed against rockets destined for residential areas only rather than those headed for open ground.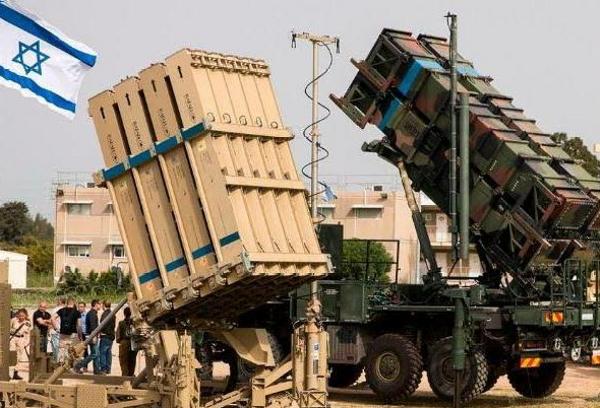 According to Israel, the cost of rebuilding infrastructure damaged by rockets is much cheaper than using the Iron Dome. However, with civilian lives in question, it has continued to use the Iron Dome system to protect its population from rocket attacks.