Jeep Unveils All Electric Magneto Concept With A Manual Gear (Photos)
Jeep has done something extraordinary with the Magneto concept based on the Wrangler. This SUV doesn't just look gorgeous but it comes featured with something most electric vehicles don't have which is a Manual gearbox. Amazing but true, this is a 1st from the American brand and this initiative will give rise to a more enjoyable ride for future electric vehicles.
Manual transmissions have been on a path to extinction for decades since the benefits of automatic ones are unquestionable. Even die-hard gearheads have embraced them because they make daily driving in congested traffic easier while also improving track performance. With the Magneto, that will change but let's dive more into the concept.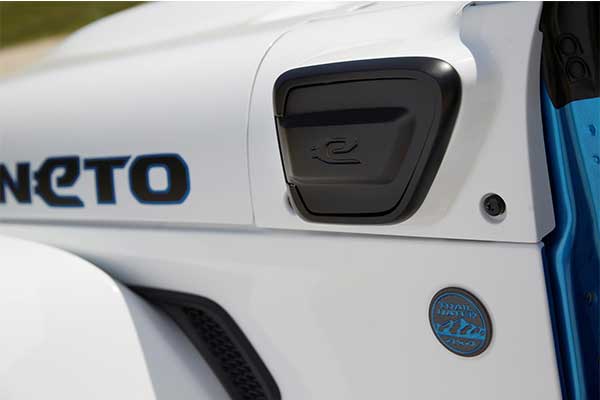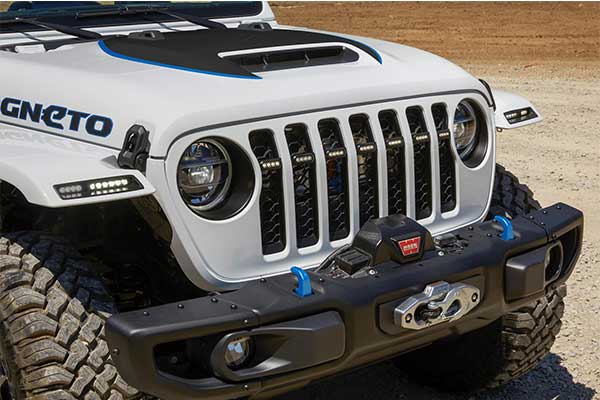 The Magneto concept is an off-road–capable EV with a two-inch lift, 35-inch all-terrain off-road tires, 30-inch water-fording abilities (just like the gas model). Based on the two-door 2020 Wrangler Rubicon, Jeep swapped the standard 3.6-litre V6 for a custom-built axial flux electric motor that operates at up to 6,000 rpm. Output remains similar to that of the V6: 285 horsepower (213 kilowatts) and 273 pound-feet (370 newton-meters). This output pushes the Magneto to hit 60 miles per hour in 6.8 seconds. And of course, the icing on the cake is a 6-speed manual transmission. Jeep says the clutch operates exactly the same as it would with a combustion engine.
The Jeep Magneto's single electric motor is powered by four lithium-ion battery packs with a combined power of 70 kilowatt-hours. One battery lives under the hood, two sit on either side of the former fuel tank housing, and another occupies the rear storage. Jeep does not 800-volt charging for the concept but doesn't list things like range or charging time. Unfortunately, and we should note that this concept is far from production-ready. With this initiative, electric cars will no longer be boring for a hardcore gearhead.