Kia Confirms A More Powerful GT Version Of Its EV9 SUV Set To Produce Up To 600 Hp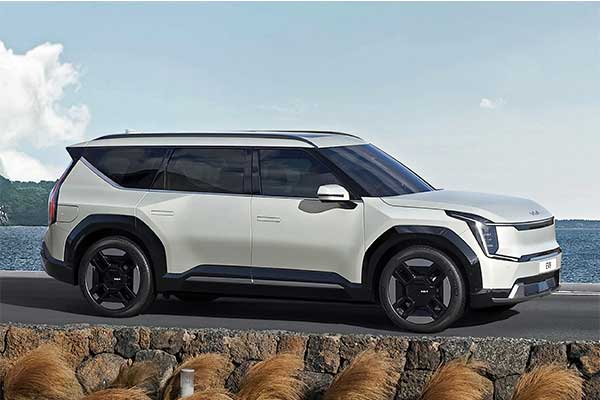 After being met with fanfare, Kia has just announced that the EV9 will be available in a more powerful GT which will produce up to 600 hp coupled with other goodies.
Kia Motors President and CEO Ho Sung Song confirmed that the demand for a high-performance version of the EV9 had been recognized and that the company is currently working on a GT model that will debut in the next two years. "We are aware of the growing demand for high-performance vehicles in the electric era," said Song. "Building on the success of the Kia EV6 GT, we are happy to announce that we are currently developing a high-performance version of the EV9, which will aim to redefine what performance means in an electric SUV. We plan to release the GT version of the EV9 in early 2025."
Aside from this reveal, Kia has given details of the EV9 and the top model (before the GT) will be a dual-motor AWD version with 380 horsepower and 443 pound-feet of torque. You'll also be able to upgrade that model via an after-purchase "Boost" upgrade to have up to 516 pound-feet of torque. Kia says with the upgrade, the EV9 is capable of running a 5.3-second 0-62 mph time.
Unfortunately, the added performance benefits that come along with the EV9 GT are likely to result in the same issues as the EV6 GT. While Kia boosted the available power in that car, it stuck with the same 77.4-kWh battery pack, which led to its estimated range dropping to 206 miles. So, expect the mighty GT to have the shortest range in the EV9 family.