Kia's New Logo Is Difficult To Read And Its Making People To Search KN Cars Instead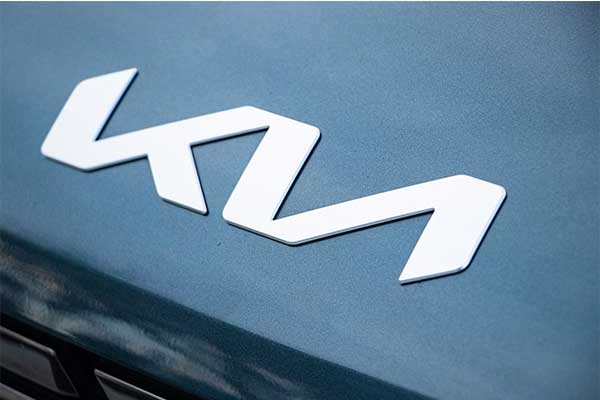 When Kia decided to revamp its brand and bring its logo into the 21st century, a new problem cropped up. After it ditched the circular logo for a more flat one, people seemed to have a problem reading it on their cars.
In particular, Twitter user @Shwinnabego noticed Google searches for "KN car" have increased significantly since the summer of 2021 when models with the new logo were becoming more common. This confusion extends beyond search results as a Reddit post showed a picture of a Kia Carnival and asked "KN car model?" A further dive into Google's statistics shows that the confusion isn't limited to US shores; the phenomenon is occurring across the globe. People in Canada, the UK, and even Australia are searching for similar terms, including "KN car brand price," "KN SUV," and "KN car brand electric."
In particular, every month the term "KN Car" is googled about 30,000 times, which means that almost every minute someone asks which car brand KN is. Google Trends shows that in 2021, with the appearance of the new logo, there is a drastic increase in interest in the KN brand. However, at the Korean company, they need not worry, because this brand is correctly typed by over 1.8 million Internet users every day,
Back in January, 2021 KIA revamped its logo to signify a shift in its long-term strategy, the logo going from a traditional KIA surrounded by an oval to a new, more modern looking logo that goes sans oval. But, as the new logo and search results show, from a distance, without a closer look at the space separating the capital I and A, it looks more like KN than KIA.