Koenigsegg Posts $2m Regera Crash Test Video To Celebrate 1m Instagram Followers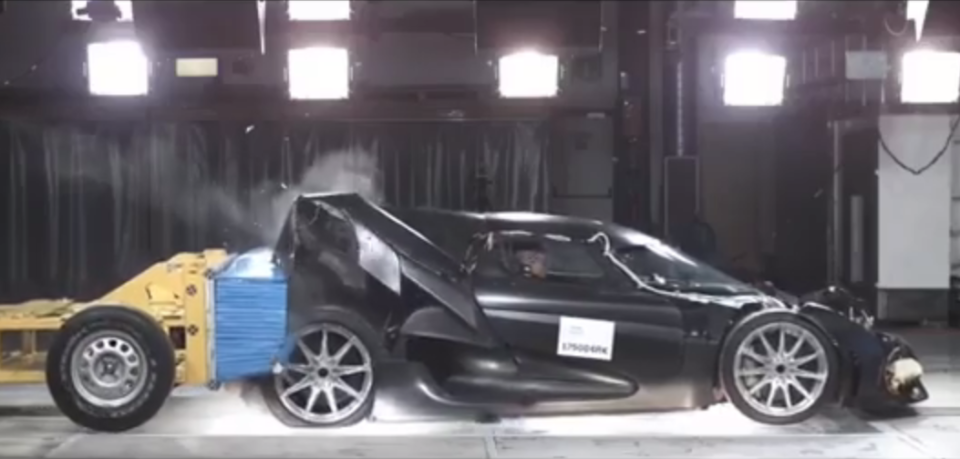 Koenigsegg shared a video this week of one of its Regera cars being crash tested to celebrate reaching 1 million followers on Instagram. The Regera also undergoes other abuses, including employees hitting it with a hammer, slamming the doors, and driving it callously over curbs.
Koenigsegg first revealed a production version of the Regera at the 2016 Geneva Motor Show. The Regera has a 5-liter V8 twin-turbo engine that operates in conjunction with three motors to generate extra zoom.
That translates into a car that can go from zero to 185 miles per hour in about 11 seconds. And despite its high-end price tag,all 80 editions of the hybrid motor have been sold. .
Koenigsegg is building the Regera,which means to reign or to rule in swedish at its production facility in Ängelholm, Sweden. The company is also producing the Agera RS, which broke the world record for fastest production car in November.
Though it's tough to watch such a rare and expensive car get wrecked,the lucky 80 Regera owners will surely appreciate the car's durability a bit more after watching the video.